Published on
June 29, 2015
Category
News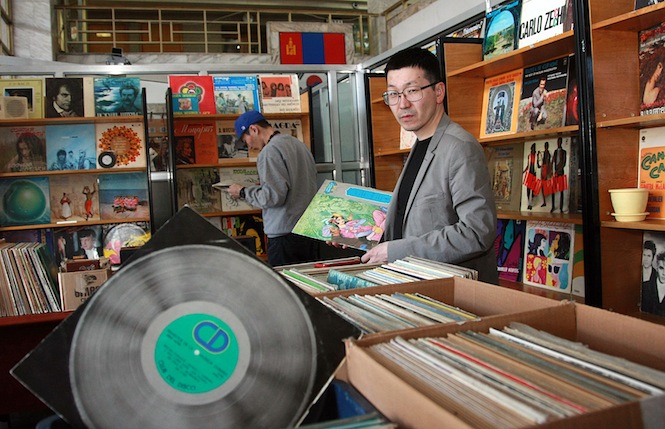 Dund Gol Records is bringing vinyl back to Ulaanbaatar.
When it comes to record stores we're spoilt for choice in the UK. With new shops opening almost weekly, it's hard to remember a time when vinyl was in short supply. But what if you nearest record shop was over two thousand kilometres away?
Until this year – and according to Discogs record store database Vinyl Hub, which lists over 4,000 record stores worldwide – residents of Mongolian capital Ulaanbaatar would have had to travel across the Gobi desert to Beijing to get their hands dusty in a record shop.
Not so any more. The labour of one B. Batbold, Dund Gol Records opened its doors in the Children's Book Palace of Mongolia in March, with a curated selection of over a thousand records from his own collection.
"Western artists are releasing vinyl records instead of CDs. I don't want to keep all my vinyl records," Batbold told UB Post. "I want to spread vinyl records to people who collect vinyl records. That's why I opened the store."
Stocking a selection across western pop and classical music as well as local bands, Dund Gol also carries a load of sought-after records on Russian label Melodiya. Don't expect any jazz records though – Batbold is holding on to them himself for the time being. [via UB Post]