Published on
July 21, 2015
Category
News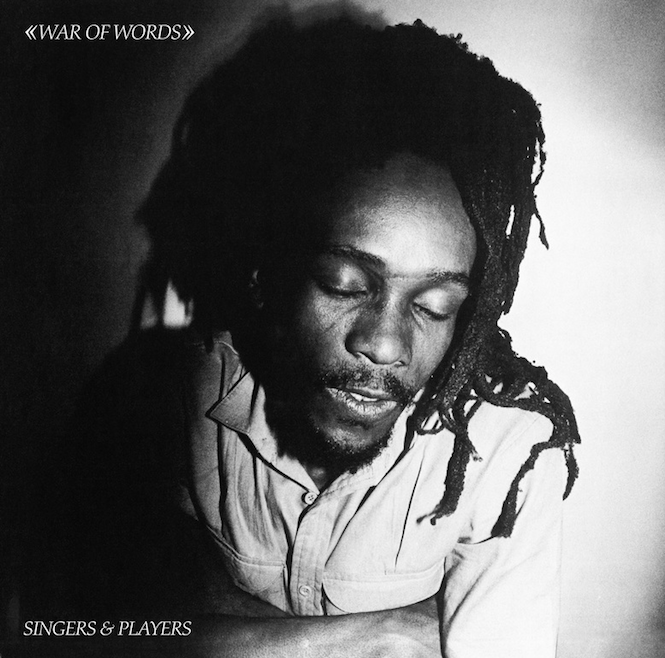 Adrian Sherwood's label will also drop a collection of unreleased tracks from the War Of Words studio sessions on 10″ vinyl.
If you've read our complete history of 99 records, you'll know that the legendary no wave label ventured beyond NYC, beyond the downtown offerings of Liquid Liquid and Glenn Branca, in search of dub and riddims.
Across the Atlantic, the label found a friend in Adrian Sherwood and his On-U collective. Their most direct connection came with Singers and Players, a studiocentric reggae project whose loose membership, typical for On-U projects, included, amongst others, toasters Prince Far I and Bim Sherman, postpunkers Keith Levene and Arri Up (Slits), and Sherwood's On-U sidekick Lizard Logan. The group's '81 debut War of Words was released by 99 in the US and On-U in the UK.
Now, 34 years, On-U have announced the first ever vinyl reissue of War of Words. Hitting record shops on August 20th, the record has been carefully re-mastered for maximum bass pressure. Pre-order the album here.
But that's not all. Following on from the album release, is a 10" vinyl EP of unreleased tracks from the album studio sessions. Entitled War Of Version EP, the bonus record drops this October.