Published on
February 2, 2016
Category
News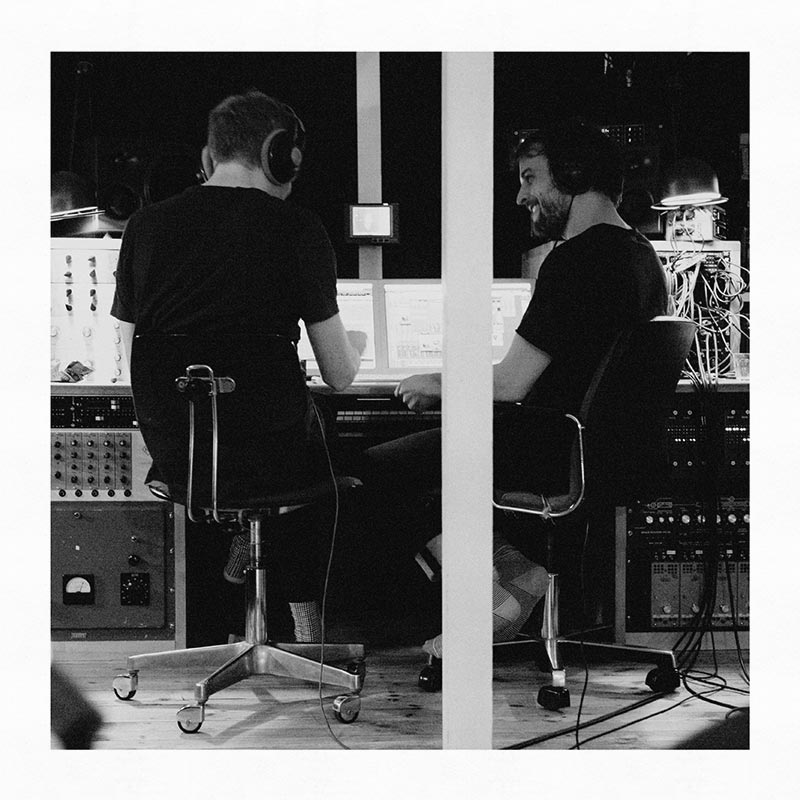 Duo give an official release to an impromptu, improvised session.
Favourites among Erased tapes' stall of contemporary classical composers, producers and pianists, Nils Frahm and Ólafur Arnalds have released a number of collaborative recordings in recent years, their 2015 'Life Story' / 'Love & Glory' single making our choice of the year's best 7″s.
Cut from a short session for a video documenting their work together which spiralled into an improvised 8-hour jam session, the recordings which became Trance Frendz were laid down off-the-cuff that night in Berlin's Durton Studio and feature several new pieces written and recorded with no overdubs and no edits.
Speaking of the process which led to the unexpected release, the duo said:
We felt there was something special in these songs. They arrived so quickly and so unexpectedly, and at the end of the night we had all this music that sounded unfamiliar even to us — loudly asking to be included in this collection, especially because our friendship and collaboration originally started with live improvisation on stage.
Ólafur Arnalds & Nils Frahm's Trance Frendz is released on vinyl via Erased Tapes, complete with an 8-page photo booklet, on 4th March. Pre-order your copy here.