Published on
July 22, 2016
Category
News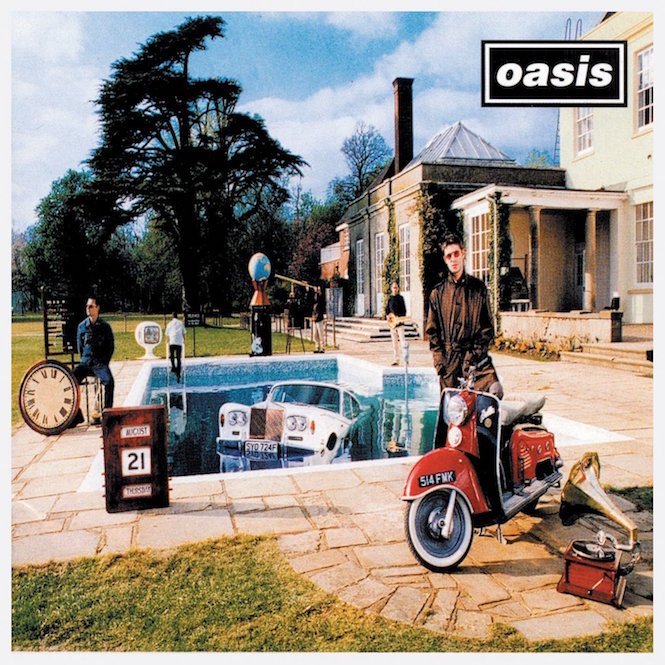 But they probably don't want you to buy it.
The third reissue in the band's Chasing The Sun: 1993-1997 series, Oasis are to re-release their 1997 LP Be Here Now as a super deluxe vinyl box set edition.
Featuring previously unreleased recorded on the Caribbean island of Mustique collected on "exclusive vinyl", the box set also houses a copy of the LP and a hardback coffee table book with new liner notes.
But if Liam Gallagher's response to the 2014 reissue of Definitely Maybe is anything to go buy, he probably doesn't want you to buy it. After that release was announced Gallagher tweeted "HOW CAN YOU REMASTER SOMETHING THATS ALREADY BEING MASTERED.DONT BUY INTO IT.LET IT BE LG X"
The new Be Here Now reissue also features a new mix of the album opener "D'You Know What I Mean?" attributed to "NG's 2016 Rethink". Noel Gallagher had this to say about the reissue:
"As the years went by I'd started to accept that the songs on Be Here Now were in fact insanely long… too long! Someone (I can't remember who) had the idea that we re-visit, re-edit the entire album for posterity's sake. We got as far as the first track before we couldn't be arsed anymore and gave up… it does sound fucking mega though!"
Be Here Now will be released via Big Brother Recordings on October 7th. Hear the new edit below.