Published on
May 10, 2016
Category
News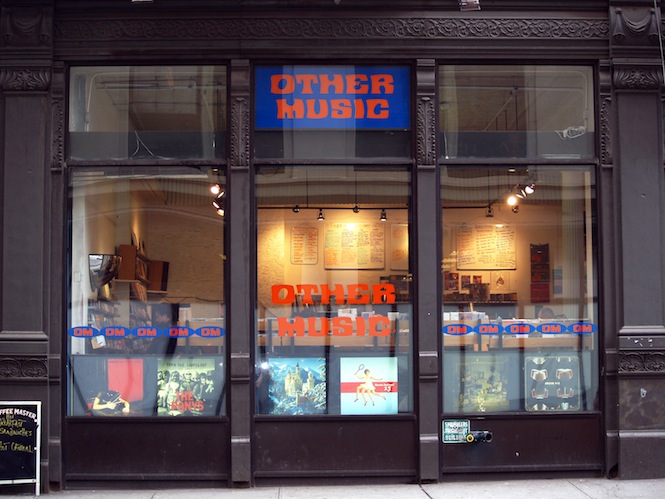 Rising rents force out another Manhattan institution.
After more than 20 years in the business, staple of the New York record shop scene Other Music has announced it will be shutting down both its physical store and online mail order service on 25th June.
Situated in the once thriving artistic East Village, Other Music built its reputation as the go to for new underground indie, electronic music and second hand vinyl – an independent in the purest sense of the word – but has seen profits fall by half since its $3.1 million peak in 2000, while rent has more than doubled from the $6,000 the shop paid when it opened in 1995.
The fact that Other Music's turnover is still high shines an even more damning spotlight on the pressure inner city real estate is putting on independent businesses in the city: "We still do a ton of business — probably more than most stores in the country," co-owner Josh Madell told the New York Times. "It's just the economics of it actually supporting us — we don't see a future in it. We're trying to step back before it becomes a nightmare."
And despite the much-documented rise in vinyl sales – 60% of Other Music's revenue comes from vinyl – it hasn't been enough to buck the trend towards streaming and downloads that has hit sales for the last fifteen years. "Pre-Internet we were a mecca for people," Madell said. "They would come to New York with $300 in their pocket because they'd heard or read about some records that they'd never seen anywhere."
With an impeccable selection and its affinity to local and cult indie bands – only recently Other Music was one of two shops to carry the mystery Boards Of Canada promo 12″ (that they ended up selling last month for over $4000) – Other Music has also felt the scene drain across the East River to Brooklyn, where cheaper rents and space has seen shops like Rough Trade open in recent years. That said, Brooklyn is also feeling the squeeze, with much loved neighbourhood store Israel's Record Shop closing last month.
The news of Other Music's woes follows the closure of reggae store Deadly Dragon on the Lower East Side last month, who were also unable to sustain themselves in the face of spiralling rents. "We just couldn't come to an agreement about the lease, so we bowed out," owner Jeremy Freeman said. "It's the nature of New York, there's no fighting it." [via New York Times]