Published on
March 17, 2017
Category
News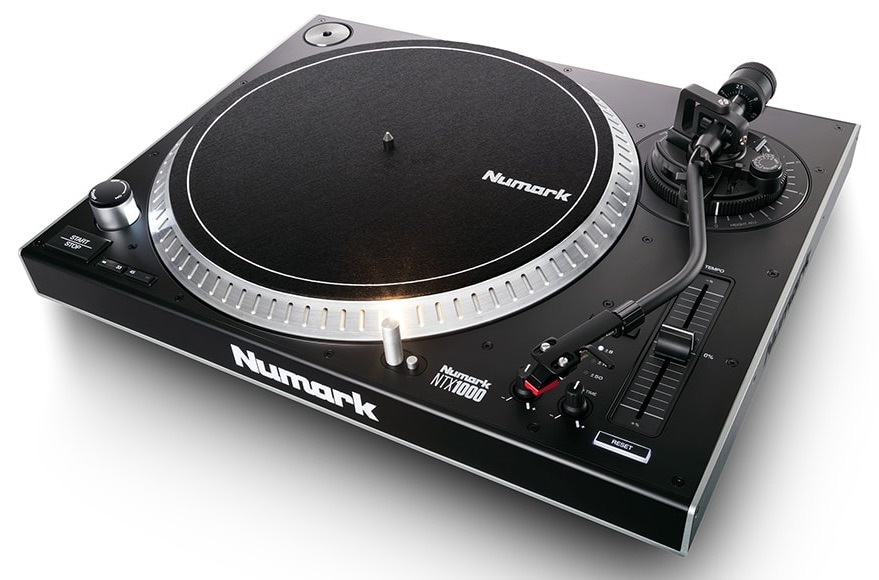 Targeted at DJs on a budget.
Numark has unveiled a new affordable direct-drive turntable, the NTX1000.
Read next: The complete guide to buying Technics turntables second hand
Designed from the ground up, it features an S-shaped tonearm with height adjustment, damped cueing, three pitch ranges (± 8, 16, and 50%) and is built to be resistant to heavy vibrations and external feedback.
Numark are the latest brand following Pioneer and Denon in trying to step into the gap left by Technics, whose new SL-1200GR deck has priced out many DJs.
As the company says: "Numark recognizes your need for a professional turntable that capitalizes on the resurgent popularity of vinyl for DJ gigs. But we're mindful that you need for both versatility and value. The NTX1000 gives you everything you're looking for."
Retailing at $399, click here for more info and see full list of features below:
– Full-size platter with high-torque direct-drive motor
– 2-speed design: 33 1/3 and 45 RPM
– S-shaped tonearm for accurate tracking
– Tonearm with height adjustment, damped cueing and anti-skate control
– Pitch range adjustable to ±8%, ±16%, and ±50%
– Adjustable counterweight for perfect tonearm balance
– Pitch fader with reset button
– Start and stop time knobs for adjustable time ramping
– 45 RPM adapter included