Published on
May 6, 2014
Category
News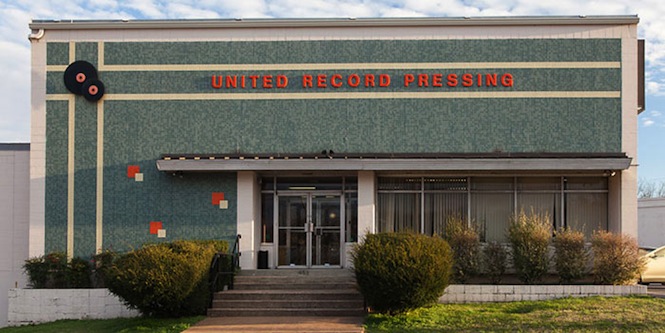 Nashville's iconic United Record Pressing to increase vinyl presses by over 50%.
Supply and demand have long been uncomfortable bedfellows as far as the vinyl industry goes. While for a long time it seemed like the latter might signal the end for the humble 12″, an unprecedented increase in the former in recent years has swung the emphasis in the other direction.
Now, America's largest vinyl manufacturer United Record Pressing look set to balance that continuing conversation between supply and demand with the news that they have invested $5.5 million in extending their operations to take in a new 142,000-square-foot warehouse site that will house 16 new presses. United Record Pressing also revealed that:
"The 30 presses at the company's current location…in Nashville are operating 24 hours, six days a week. United Record will continue to operate from that location – the largest record pressing plant in the country – along with the new building."
The expansion in United's capacity traces the exponential rise in vinyl sales on the shop floor over the past 18 months, which saw sales in the US increase by 33% in 2013 on the previous year. Speaking early last year CEO Mark Michaels said that their presses were already operating "24/6, and we're hoping to increase our capacity 30% this year to meet demand." Since then, United have grown from 18 presses to the 46 which they will now be operating in total. [via Hypebot]
Open since 1949 and responsible for pressing many of the biggest releases in modern music (The Beatles, Bob Dylan, Jay Z), United Record Pressing were more recently involved in pressing Jack White's 'Lazaretto' single for Record Store Day, touted as the world's fastest record – having been recorded, cut, pressed and sold in a single day.