Published on
August 8, 2013
Category
News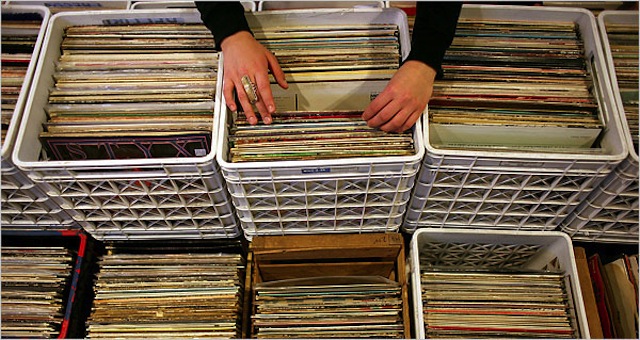 Over 22,000 duplicates go on sale to the public.
The ultimate record sale is set to open today at the New York Public Library's Rodgers and Hammerstein Archives of Recorded Sound. Representing decades of unsolicited donations of records that are already archived in mint condition, the 22,000 LPs will go on sale for three manic days in order to raise money for ongoing expansion of the NYPL collection.
A statement from the library says that "There is a great chance that someone will find more than one diamond in the not-so-rough. Many of the recordings have never been played, bear promotional stamps, and remain sealed in shrink wrap."
Expecting the rush, the statement also has some wry advice for those diggers really excited by this news: "We will do our best to provide bags. If you think you will need a box – you know who you are – we will have some on hand while they last."
It's been a big month for vast record collections in New York, with the archiving of hip hop pioneer Afrika Bambaataa's astonishing collection being opened to the public. And, if you think libraries are strictly for sharing rather than selling, then the news that London's first vinyl library was opened last month will interest you too.
The sale will take place at The New York Public Library for the Performing Arts, Lincoln Center, Donald and Mary Oenslager Gallery, First Floor, at the following times:
Thursday, August 8, 2013, 12 – 7:45 p.m.
Friday, August 9, 2013, 12 – 5:45 p.m.
Saturday, August 10, 2013, 12 – 5:45 p.m.
For more info visit www.nypl.org.