Published on
December 1, 2015
Category
News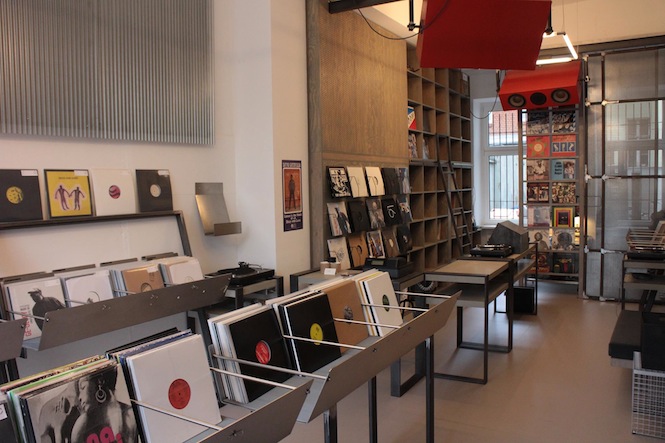 The German capital gets a new plattenladen.
New record shop Sound Metaphors has opened in Kreuzberg. Joining the raft of superb independent shops in the city profiled in our recent defenitive guide to record shopping in Berlin, the shop will stock a selection of new and used jazz, reggae, house and techno.
As RA report, the shop sent out thank yous to Jason Spinks of London store Kristina Records as well as doffing a cap to Hard Wax and Basic Channel's Mark Ernestus for help with the in-store sound system. Judging by the photos it looks pretty special. [via Resident Adviser]
Visit Sound Metaphors at Reichenberger Str. 152, between midday at 8pm six days a week and check out our guide to Berlin's best record shops here.