Published on
September 30, 2020
Category
News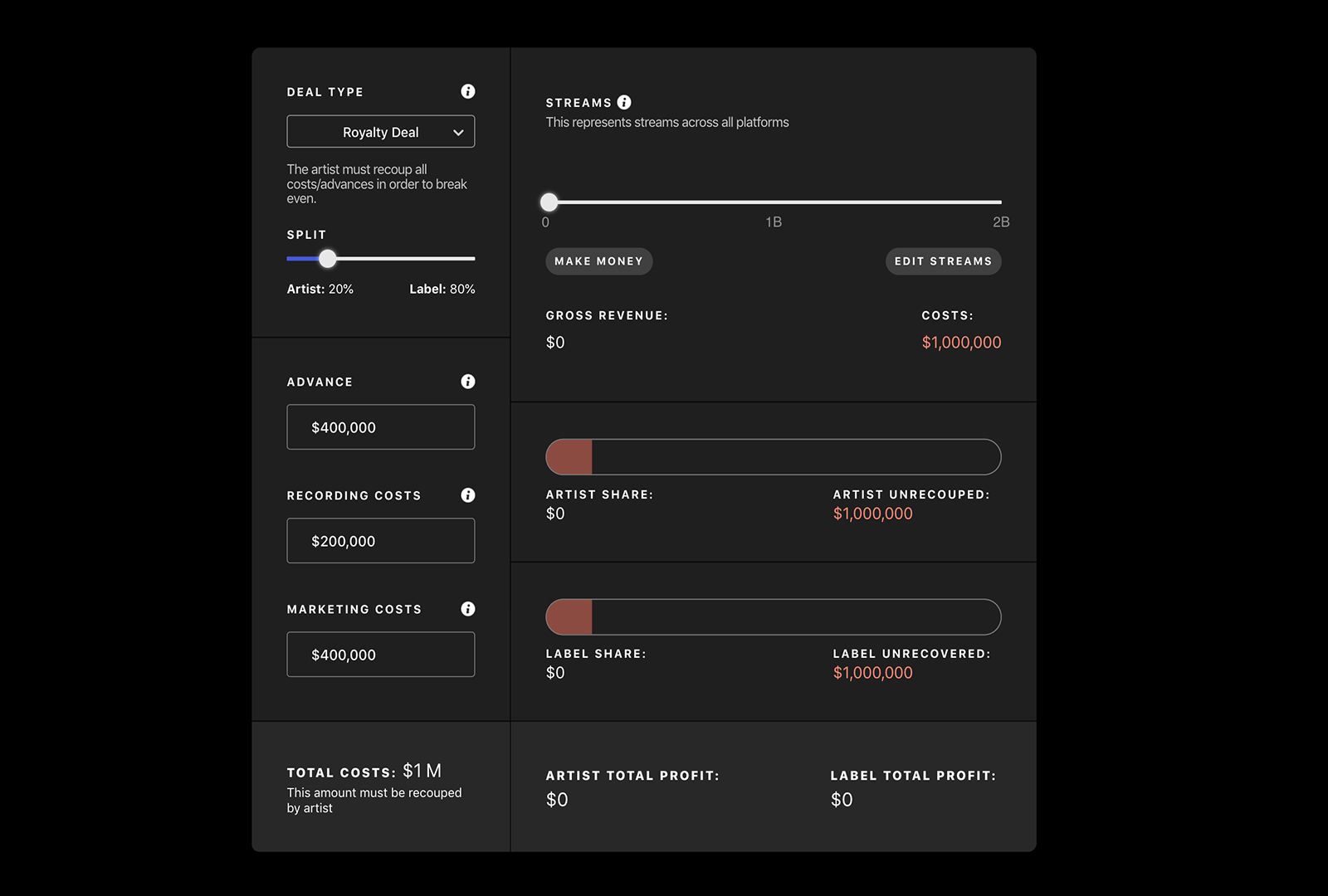 Exploring recording costs, advances and more.
A new website called Record Deal Simulator, designed by CreateOS, has launched.
The website allows both artists and labels to calculate profits based on streams, as well as adjusting advance and distribution fees, recording and marketing costs.
CreateOS designed Record Deal Simulator as a way to demystify the music industry, potentially preventing artists from signing exploitative contracts:
"Many artists sign record deals they don't fully understand. We've created a deal simulator to help artists, managers, and labels model deal options and forecast profits. It's a rough guide to better understand the finances of how record deals work," explains CreateOS.
Head here to check out Record Deal Simulator.