Published on
April 7, 2015
Category
News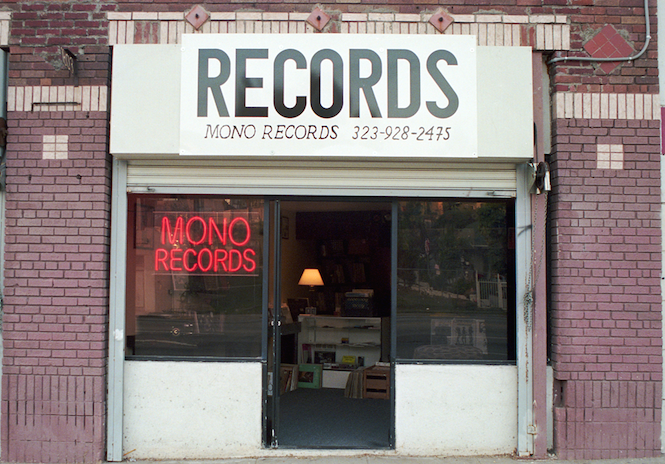 The Record Store Book – Fifty of Southern California's Most Iconic and Legendary Record Stores will be released on Record Store Day 2015.
The work of photographer Mike Spitz and journalist Rebecca Villaneda, The Record Store Book draws on the stimulating visual experience of record store culture. Shot exclusively on film to accentuate the analogue experience and featuring in-depth interviews with owners and local characters, the coffee table book examines how each of the fifty-odd record stores have a unique and vibrant culture that cultivates a communal gathering place for human interaction, exploration and discovery.
Travelling chronologically from the oldest shops like Canterbury Records which opened in 1956 in Pasadena or Music Man Murray Records, opened in 1962, to new kids on the block, the book charts the history of record stores in and around greater LA before examining the overall impact that the internet has had on the survival of brick and mortar outlets.
Set for release on Record Store Day (Saturday 18 April), the book features contributions from a number of established artists including Nels Cline of Wilco, Los Angeles DJ Cut Chemist, Van Dyke Parks, and Tre Hardson of The Pharcyde. Read an extract from Tre Hardson's forward in The Record Store Book below:
"This book is going to be a journey to show a part of what vinyl is. This book is for people who are really into music culture. They can take a trip down memory lane to see what it was all about; what an actual record store is and what it means to people.

My bandmate, L.A. Jay, we used to go shopping for records and spend $500 to $600 at a time. We would to go to Tower Records on Sunset Boulevard a lot. It was the spot and we would hang out in the Jazz section pretty much, and thumb through different music … knee deep in records stores just looking for samples or places that had old vintage records and stack up. Then we would take all of the records to his crib and would have super listening sessions.

It was something you really didn't think about; you just did it. You listened to records and researched. That's what it was about. I feel like vinyl is having a battle right now of existing at all, so I think this book is important, historically. This book had to happen."
– Tre Hardson (The Pharcyde)
---
Pre-order a copy of The Record Store Book online from here or buy a copy at Rough Trade in East London, Rough Trade NYC and Urban Outfitters in both Europe and America. For more info, head here