Published on
August 9, 2017
Category
News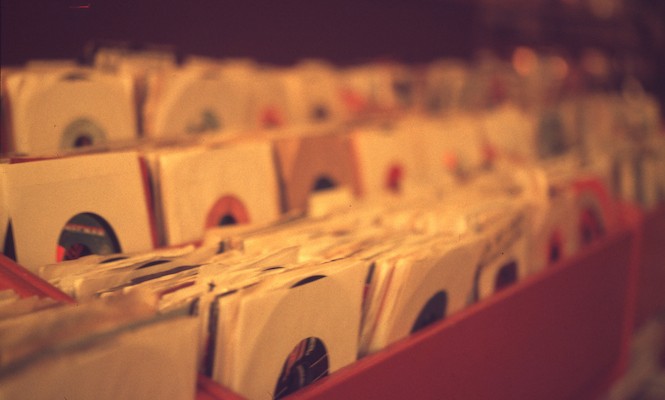 This could change everything.
You know the feeling… A record you have been seeking for an eternity appears in your Discogs wantlist alerts. The seller says it has a few nicks but 'plays well, mostly surface and vanity scratches to the sleeve'. It is £3,458,871 for a VG+ copy. The price is slighter lower than other listings, but maybe this seller is not like the others? Maybe he loves music. You must have it. You order it. You will not eat anything other than pea soup for 18 years but it is worth it.
Read more: The best online tools for record collectors.
After weeks of anticipation, your wax finally arrives. Joy! You take it out of the sleeve and the vinyl looks like it's been through a desert storm but nothing some record cleaner can't fix, right!? After deep cleaning, you delicately place the needle on the groove… and the record is sketchier than a red light district on Saturday night. You're now the proud owner of very expensive sandpaper, with whinnying echoes of whatever album you thought you were ordering.
You vow never to splurge on over-priced vinyl again. You check your email after a week-long hiatus. A record you've been seeking for an enternity appears in your Discogs wantlist…
Rejoice! Someday in the (very near) future you might not have to rely on the judgement of Discogs sellers and sharks any longer.
The RL Vinyl LP Laser is a turntable-like device that scans your records using "hypersensitive electromagnetic sensing technology". Essentially the electromagnetic sensor is a precise way to trace what the surface of your record looks like. This takes out any guesswork determining what condition your record is in, whether a scratch is actually a fleck of old beer or a divet that will make your favourite song skip. Any changes to what the record is supposed to look like  (marks, scratches, defects, warping) are then recorded. The machine then ranks the vinyl on a scale of 1 (poor) to 10 (perfect).
According to the machine's inventor Robert Burdette, it could later include ultrasound, infrared light, and radio-waves in the UHF and VHF wavelengths. These different detection methods offer varying, even more precise measuring abilities. À la an X-Ray which 'just' shows your bones, versus a CT scan that shows detailed views of the tissues cradling said bones.
Ultimately the machine could, in theory, even tell you exactly which part of which song is flawed. So you can decide for yourself whether that VG+ record is worth it or not.
"Record collecting has been a collectible hobby for years with the key to the value being in the grade. I designed this device using technology to determine the condition as a better way to grade records," says inventor Robert Burdette.
Not all heroes wear capes.
Head to Digital Journal to find out more.