Published on
November 30, 2016
Category
News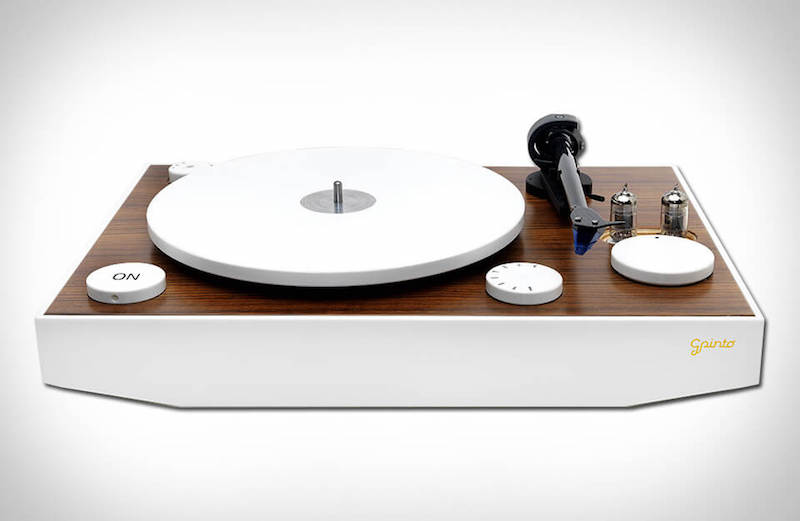 The G Pinto ON has a bit off everything.
While not many people associate plug-and-play turntables with high-end audio, Italian deck maker G. Pinto has other ideas.
Read next: The 8 best valve amplifiers and how to avoid being ripped off
Launched earlier this year, the new ON turntable boasts the full gamut of sound sources, from analogue and digital to wireless and bluetooth streaming. It claims to be the first plug-and-play deck of its kind of manage the lot, as well as USB compatibility for connecting to a computer.
That said, the G Pinto ON also flirts with the higher end of the home audio spectrum, with a built-in, exposed valve pre-amplifier and dedicated power supply from 100 up to 500 Watts RMS.
Crafted with beautiful beech veneer and a bold design concept, the plinth is made from Corian, supporting a belt-drive platter that can handle 33 1/3 and 45rpm.
Featured in Wired, you can click here for more info.