Published on
February 12, 2020
Category
News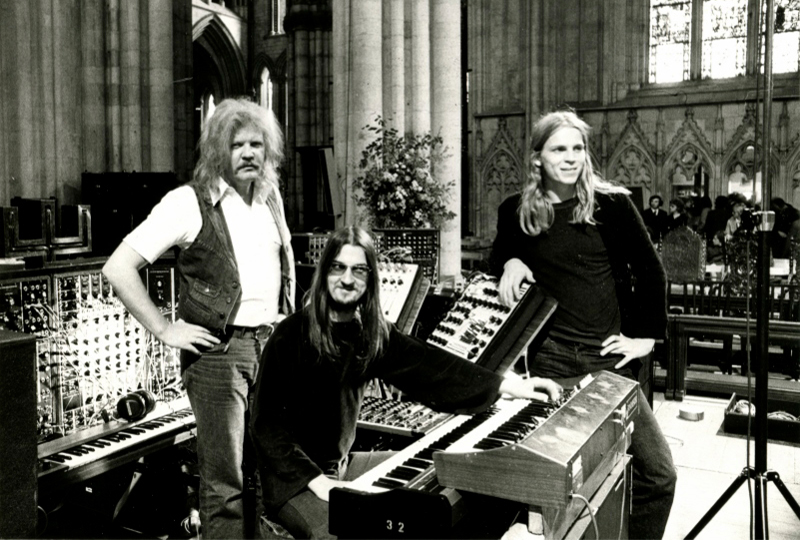 Featuring a vinyl listening station, synthesizers, videos and photographs.
A new exhibition celebrating the legacy of electronic pioneers Tangerine Dream – called Tangerine Dream: Zeitraffer – is opening at the Barbican this January.
Read more: Tangerine Dream's Peter Baumann on synth improvisation and studio wizardry
"An analogue trip through an important chapter of electronic music history", the exhibit tells the story of the group's 50 year history, from their Krautrock beginnings to entering the Hollywood film industry.
Zeitraffer boasts previously unseen video clips, unpublished articles, originals synths and cassettes, plus a vinyl listening station.
Tangerine Dream: Zeitraffer will run until the 2nd May at the Barbican Music Library.
Head here for more info.
Opening hours and address:
Level 2, Barbican Centre, Silk Street, London, EC2Y 8DS
Monday – Wednesday, Friday: 9.30am –5.30pm
Tuesday – Thursday: 9.30am –7.30pm
Saturday: 9.30am – 4pm
Sunday: Closed
Images courtesy of Eastgate Music, exhibition photos by Melanie Reinisch.