Published on
September 5, 2017
Category
News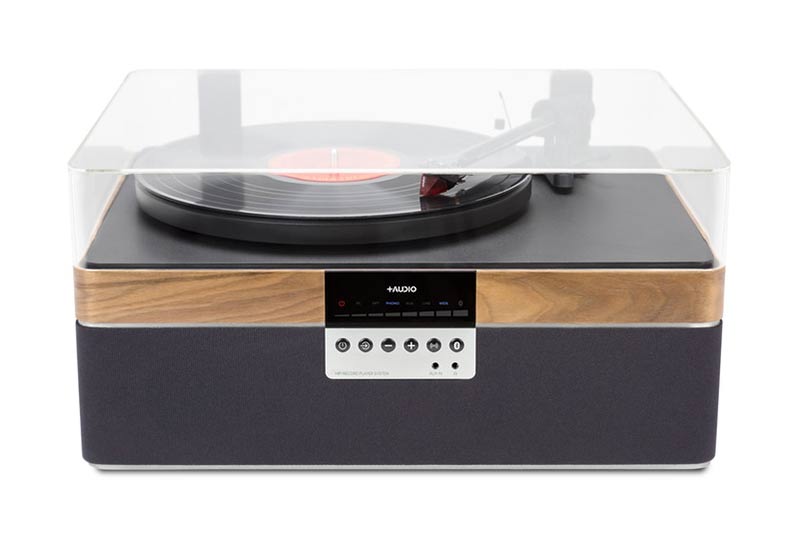 Is that really possible?
+AUDIO has launched a Kickstarter campaign to fund its new, high-performance all-in-one record player and digital sound system, THE+RECORD PLAYER.
Read more: Turntable sales reach $98 million in the US, with cheap faux-vintage decks coming out on top
"Designed for the discerning audiophile", the turntable boasts the ability to play vinyl, rip your records to USB, as well as having connectivity to play your digital music via bluetooth and USB.
While all-in-one record players, such as the ubiquitous Crosley suitcase turntables, compromise on sound, THE+RECORD PLAYER hopes to offer a higher-end experience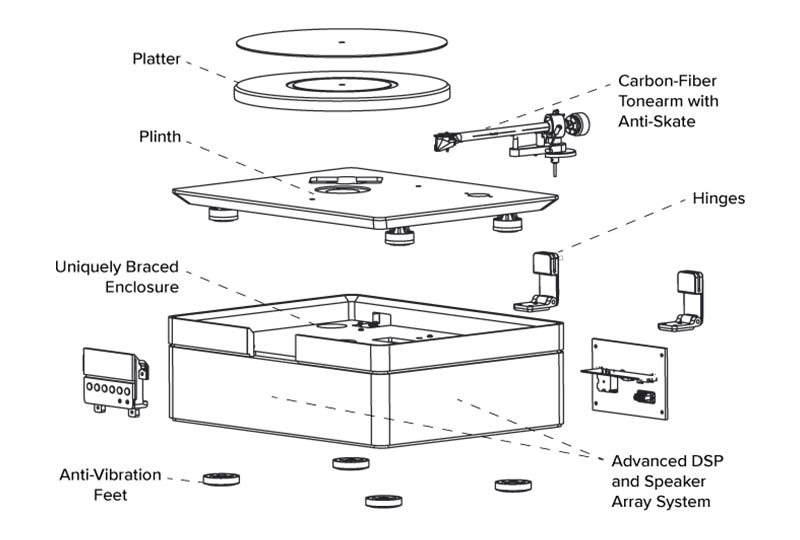 THE+RECORD PLAYER, which comes in maple and walnut veneer versions, features a belt-drive Pro-Ject turntable, Pro-ect Carbon fiber tonearm, 2MM red Ortofon Cartridge.
Its speakers include an "exclusive 'wide' mode" designed to simulate the experience you have when listening to audio in stereo, out of two speakers, rather than just one, via a 2-way bi-amplified speaker system, two high excursion 3.5″ woofers, and two 1″ soft-dome tweeter.
The turntable supposedly mitigates the typical distortion that occurs with a deck constructed on top of speakers, by utilising "a unique enclosure construction and bracing technique."
Set to retail for $1200 when it goes on general sale this winter, according to +AUDIO's website, you can get a Kickstarter version of either variant for $500, $700, or $900.
Head here for more info.