Published on
September 10, 2013
Category
News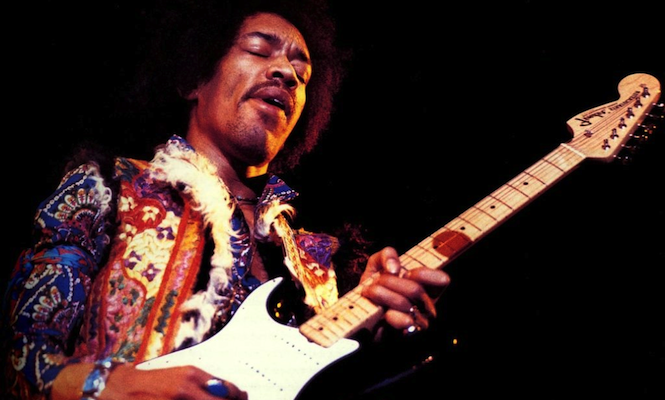 Mythical tapes from the 1968 Miami Pop Festival get first ever release on any format.
Recorded on site by Hendrix's long-time sound engineer Eric Kremer in 1968 a year before the maverick guitarist's legendary Woodstock appearance, The Jimi Hendrix Experience: Miami Pop Festival is set to be released for the first time ever on any format.
Slated for release on CD and super-heavyweight 200g audiophile double vinyl, the live set saw maiden performances of "Hear My Train A Comin'" and "Tax Free" alongside classics "Fire", "Purple Haze" and "Hey Joe", proving to be a crucial early document of Hendrix, bassist Noel Redding and drummer Mitch Mitchell's powerhouse live shows.
In what looks set to be a bountiful autumn for Hendrix fans, the vinyl release will be accompanied by an expanded home DVD edition of the comprehensive Hendrix documentary Jimi Hendrix: Hear My Train A Comin', which will also feature never before seen footage from the Miami festival performance, itself the first major music festival to be held on the East Coast and in many ways a dry run for promoter Michael Lang, who would go on to organise Woodstock in '69. [via Jazz News]
The Jimi Hendrix Experience: Miami Pop Festival is due to be released on 5th November. Click here for more info and watch a clip from the documentary below courtesy of Rolling Stone: