Published on
April 24, 2013
Category
News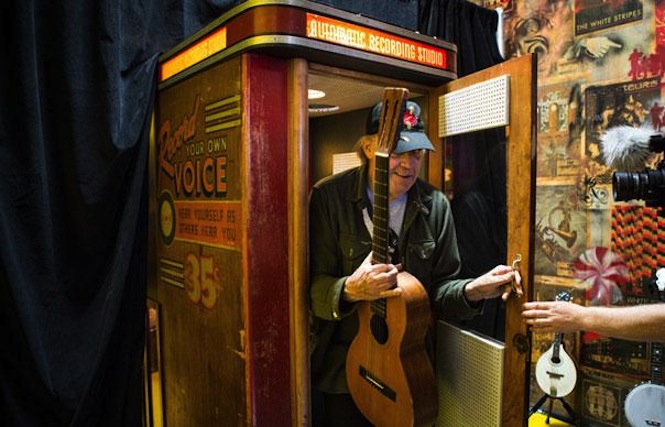 Neil Young has recorded what must be his most-sought after track at the Third Man Recording Booth unveiled by Jack White at his Nashville-based label and record store last week.
Pictured emerging from the 1947 Voice-o-Graph, which allows customers to record their own tracks straight to 6″ phonographic disc while-U-wait, and posted on the Third Man records Instagram account, Neil Young is perhaps the most high-profile artist to sample the old-school contraption, which has received much press as the only public vinyl recording booth since it opened for Record Store Day last Saturday. [Via Uncut]
While details are scarce, Jack White has also made a recording, covering Loretta Lynn's "Coal Miner's Daughter". The cut has been posted on the Third Man Soundcloud, taking Jack's voice from 6″ vinyl back into the digital world. Unfortunately, the immediacy of the process is somewhat lost in the reproduction.