Published on
August 9, 2018
Category
News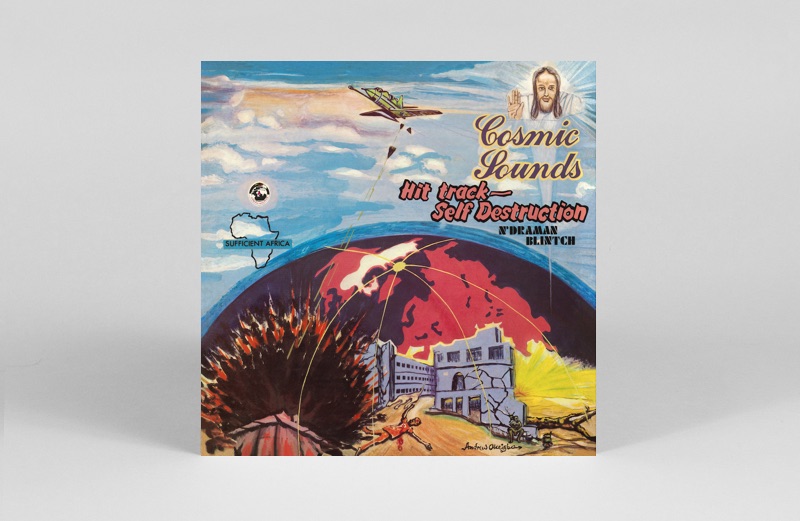 An original last sold for over £1,100.
A highly sought-after Nigerian boogie record by the enigmatic vocalist, composer and producer N'Draman Blintch is being treated to its first ever vinyl reissue in September, courtesy of Hot Mule records and Secousse.
Read next: How '80s Nigeria embraced funk and boogie
So rare that just one copy has been sold on Discogs in the last five years, fetching an eye-watering €1,300, Cosmic Sounds was released in 1980 and was the third and final album that Blintch released on a label of the same name. It followed Pass Port, also released in 1980, and Cikamele' from 1979, which was recorded at William Onyeabor's Willfilms Studio in Enugu, Nigeria.
Like Onyeabor, Blintch's story is shrouded in mystery, as is that of a certain Mr. Patrick who, according to the label, was a former football player-turned-jeans salesman in Liberia, who ventured into music to release a handful of records with the label Cosmic Sounds.
A synth-heavy, psychedelic disco record, with artwork to match, Cosmic Sounds married the sci-fi boogie sounds of US and European dance floors with an Afro-funk groove. Remastered and restored, with liner notes by Temitope Kogbe and repped by Antal and Motor City Drum Ensemble among others, this reissue will make this rarity available more widely for the first time.
Set to be released on 3rd September, you can pre-order your copy here and check out the artwork below.