Published on
October 5, 2016
Category
News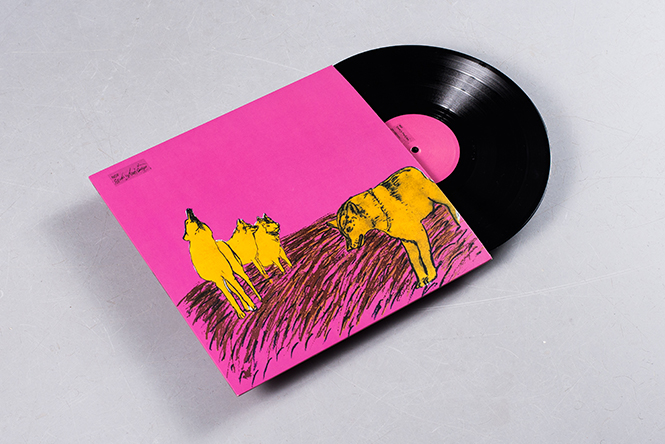 6 years in the making.
Back in 2010, techno producer Bruno Pronsato and Benoit & Sergio's Benjamin Myers caught everyone off-guard with their collaborative debut 'Since We Last Met', featuring a typically epic 17-minute Richardo Villalobos remix. The release marked a foray into Berlin's minimal scene for James Murphy's DFA label. The duo almost perfectly summed up their own sound as "dance music twilit by… melancholy."
Six years later, Pronsato and Myers are back with six track EP Cruel Is The Color, which this time includes a remix by Matthew Herbert. The new sound is billed as "a more acoustic treatment with elements of dance music still present." The title track, which you can stream below, was created in about 30 minutes – with Pronsato on percussion and synths, and Myers on vocals, synths, and an acoustic guitar which had been lying around the studio.
Myers recalls "waking up early and walking in the cold Berlin mornings to Bruno's spot and, perhaps because there was a lot of personal turmoil in those winter months, we both really got into skullduggery and chicanery as concepts for the record—the ways that dishonest behaviors amongst friends, acquaintances and lovers (old and new) undermine a sense of self and security in our music scene and all its overlapping systems of value and parameters. We wanted to make a moral record."
The EP also includes a rework by Ben Freeney, whose Foom label will release Cruel Is The Color on 21 October.
Foom has previously released works by Peter Zummo featuring Arthur Russell, Rhys Chatham, Peter Gordon and remixes by Dean Blunt, and Oliver Coates.
Tracklist:
A1. Another Year
A2. Cruel Is The Color
A3. Certain Corners
B1. Another Year (Matthew Herbert 'Reboot' Version)
B2. Certain Corners (Ben Freeney 'Spare Room' Version)