Published on
May 11, 2017
Category
News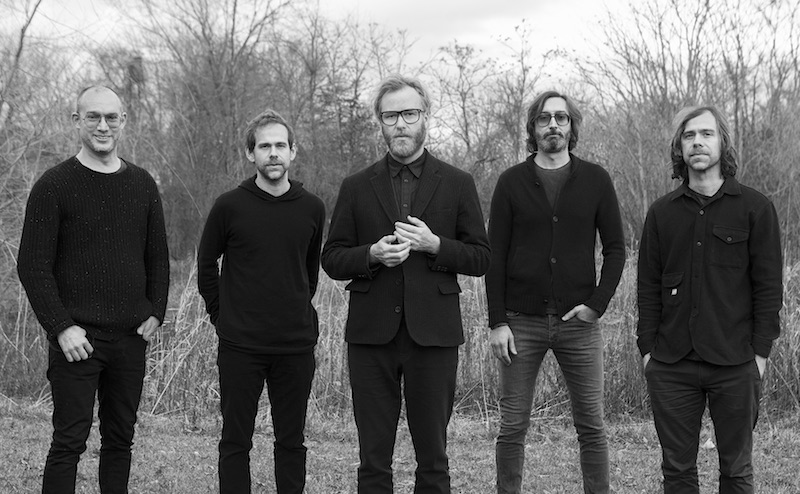 On white or blue wax.
The National will release their seventh stdio album Sleep Well Beast via 4AD on the 8th September, Pitchfork reports.
Since the release of 2013's Trouble Will Find Me, The National have been collaborating with Icelandic artist Ragnar Kjartansson, with whom they released the epic Sorrow box set. Bryce and Aaron Dessner have also since played with Ragnar's Bel-Air Glamour troupe at the Barbican in London.
Teased videos featuring clips of new music and the phrase 'The System Only Dreams in Total Darkness,' Sleep Well Beast is now available to pre-order on double vinyl from the 4AD online shop, in both white vinyl and an indie's-only blue vinyl edition. You can also listen to new track 'The System Only Dreams in Total Darkness' above.
Check out the tracklist (including the superbly named 'Dark Side Of The Gym') and artwork below, and look out for more news ahead of the release on 8th September.
Tracklist:
01. NOBODY ELSE WILL BE THERE
02. DAY I DIE
03. WALK IT BACK
04. THE SYSTEM ONLY DREAMS IN TOTAL DARKNESS
05. BORN TO BEG
06. TURTLENECK
07. EMPIRE LINE
08. I'LL STILL DESTROY YOU
09. GUILTY PARTY
10. CARIN AT THE LIQUOR STORE
11. DARK SIDE OF THE GYM
12. SLEEP WELL BEAST