Published on
January 26, 2017
Category
News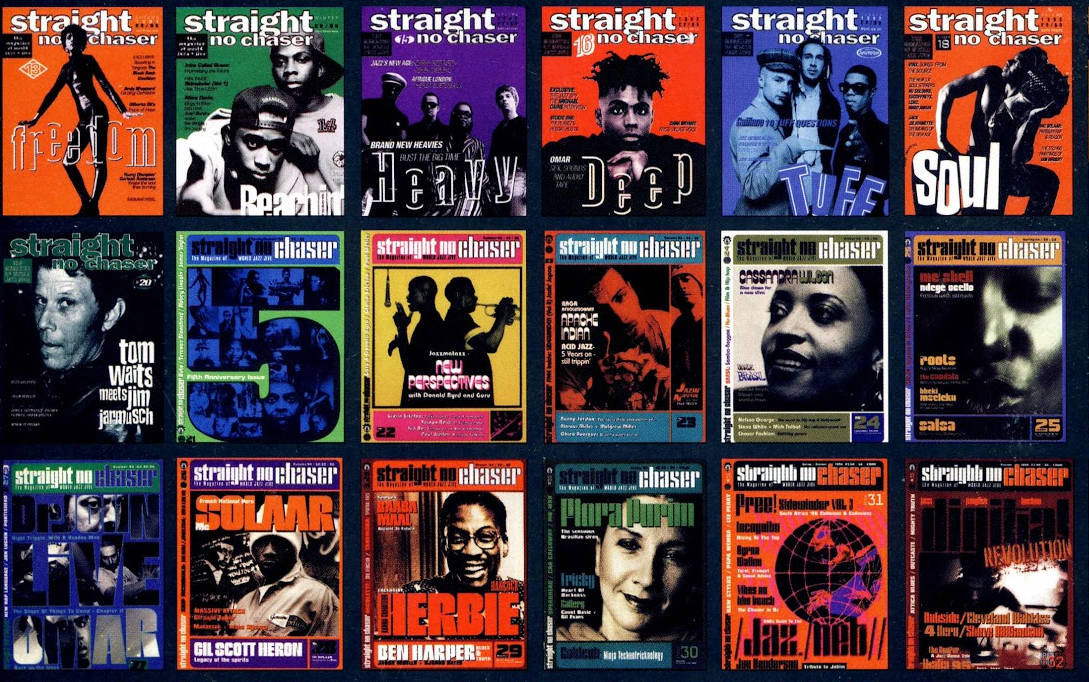 "Old faces, new faces. FRESH vibes."
Cult music rag Straight No Chaser is set to return as a limited edition magazine.
Edited by Paul Bradshaw, Straight No Chaser built a formidable reputation as the go-to for future facing jazz, funk, soul and electronic music in the UK, with the slogan Interplanetary Sounds: Ancient To Future making space to cover everyone from John Coltrane and Courtney Pine to Madlib and Björk.
In a press release, Bradshaw said he felt the magazine had helped lay the foundations for "a global generation of singers, players and producers to emerge" who share something of that same flair, citing Floating Points, Kamasi Washington and Yusef Kamaal among those taking the tradition forwards. "A brilliant new audience has emerged," Bradshaw writes, "hungry for some depth and eager to be touched by the spirit."
Published quarterly during its first stint, the new Straight No Chaser will be presented as "a limited edition," with what Bradshaw describes as "perfect bound, pantone colours, quality paper stock … global…. ancient to future… long reads + short reads… commissioned B&W photography and artworks… charts etc… Old faces, new faces. FRESH vibes."
A magazine which certainly had an influence on the direction of travel here at VF, look out for more from Bradshaw and Straight No Chaser in the coming months.