Published on
September 18, 2019
Category
News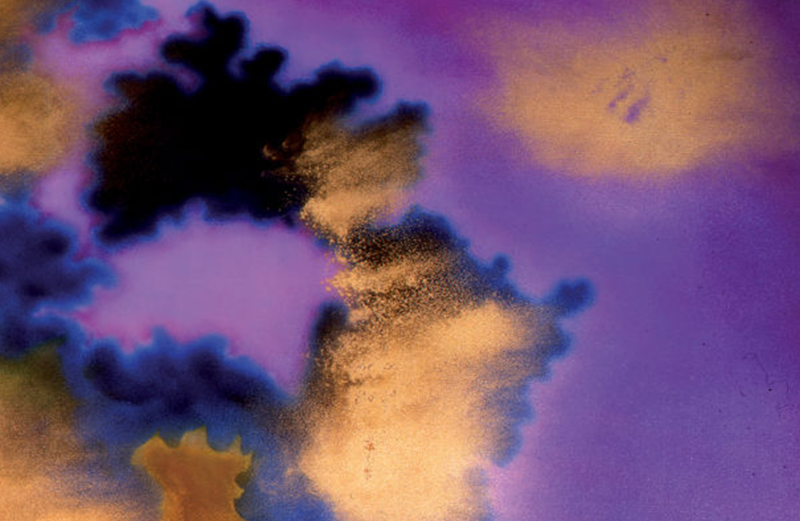 A sonic response to the work of Italian waiter Luigi Viola.
Amsterdam imprint Music from Memory is reissuing Italian group Ruins' Marea/Tide LP this October.
Members Alessandro Pizzin and Piergiuseppe Ciranna initially made the ambient-leaning, new wave tracks in 1984, in response to the work of Italian painter Luigi Viola.
"The record was released limited to a run of 600 with original artworks by the painter included in the first 200 copies. A number of special showcases were performed at various galleries by the duo alongside Viola's work, with records being available solely at those events."
However many of these copies were later destroyed after a dispute between those involved:
"Due to poor management and disagreements with the label who produced the record, 300 copies were held for many years in storage and then in fact later even destroyed, the record disappearing almost without a trace."
The record comes accompanied by an extra 7″ featuring four previously unreleased tracks, with original replica artwork.
Head here for more info in advance of its 7th October release, and check out the tracklist below.
Tracklist:
Side A
1. Heavenly Tide
2. Tides
3. Petit Portrait
4. Dedicated To You
5. Unidentifed Lovers
6. The Love We've Shared
7. Night Tide
8. Ground
Side B
1. Future Tides
2. Ancient Tide
3. Crown Of Thorns
4. I Love You
5. Handmade Paradise
6. Gloomy Points
7. Tomorrow
8. Standing Still
Side C
1. Suspension (Bonus Track)
2. Leap (4 Years Later) (Bonus Track)
Side D
1. Vital Sign (Bonus Track)
2. Purple Tide (Bonus Track)