Published on
July 26, 2016
Category
News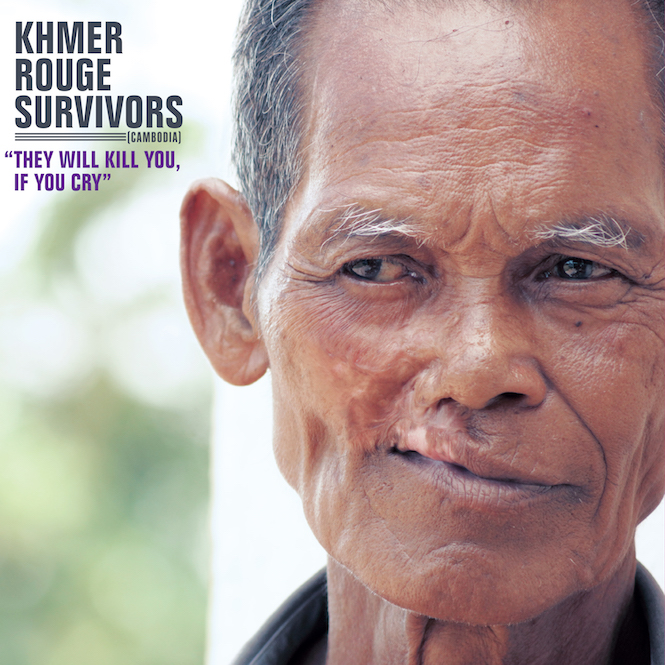 New Glitterbeat compilation is a harrowing testament to the power of human spirit.
Award winning producer Ian Brennan has returned to South East Asia to document the near-erased folk musics of Cambodia's lost generation – the survivors of Pol Pot's murderous Khmer Rouge regime.
Overseeing a genocide that claimed the lives of around two million people or a quarter of the country's population, the Khmer Rouge tore through the country's social and cultural fabric, gutting cities and pitting rural inhabitants against urbanites with such ferocity that all but 10% of Cambodia's artists and intellectuals are thought to have survived.
With English-language songs now dominating the charts in a remarkably young country severed from its own cultural history, Brennan went to Cambodia to record the musicians who survived the regime.
Each with his or her own story of terror, and often bearing the physical scars of war, the artists featured on the compilation entitled Khmer Rouge Survivors: 'They Will Kill You, If You Cry' include Han Nai, believed to be one of two people left in the world who play a bamboo horn called the Kann, or Arn Chorn Pond who survived the genocide by performing for Khmer Rouge soldiers and enlisting as a child solider to fight the Vietnamese.
But although the generation of artists were all but erased, a consciousness is returning both at home and abroad. As Brennan discovered: "When a young hipster from the city talked of knowing elders that played, "Country music," it was intriguing. But upon further examination, it was discovered that what she meant was not cowboy hats and fiddles, but the murdered music of Cambodia's own roots tradition."
Khmer Rouge Survivors: 'They Will Kill You, If You Cry' is the third in Glitterbeat's Hidden Musics series and will be released on vinyl on 19th August. Click here for more information and watch the album intro below.