Published on
December 4, 2014
Category
News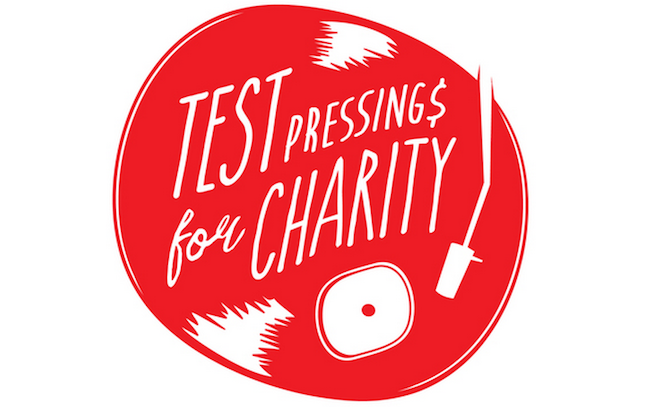 Hats off to Test Pressings For Charity who use test pressings to join the dots between indie labels, music lovers and charitable giving. 
Test pressings are enigmatic beasts. Produced in small batches of 5-10, their official purpose is to test quality and check for imperfections ahead of the first round of pressings. Sometimes they're rendered useless due to minor groove damage or concentricity issues, and when they are fine, they're supposed to be stored away or destroyed, not sold on. But as we all know, test pressings, from time to time, like to mysteriously pitch up to the marketplace and for many fans these pieces of vinyl are about as coveted as it gets. Take that Aphex Twin test pressing (allegedly one of five for the Caustic Window album that was never released) which reared its head earlier this year on Discogs and eBay and eventually sold for almost $50,000.
Well, Test Pressings For Charity (TPFC) are putting the sought-after status of test pressings to good use – giving fans the opportunity to legitimately own these unique pieces and then giving back to the community through a chosen music-related charity. Working with independent labels to source unused pressings, TPFC auction the vinyl records off to the most loyal and highest bidding fans. 100% of the auction's proceeds go to a music-related charity or community project, which at present is the splendid Girls Rock Camp Alliance.

TPFC work with an excellent selection of labels, including Asthmatic Kitty Records, Ghostly International, K Records, New Amsterdam Records and Western Vinyl Records. As a result you can get your hands on some great TPs from artists like Sufjan Steves, Com Truise and Gold Panda to name a few, and for potentially as little as $0.99.
Click here to check out the test pressings currently at auction, and here to find out more about the charity.
And if you want to see how test pressings are made first hand, come to our vinyl factory.