Published on
June 1, 2023
Category
News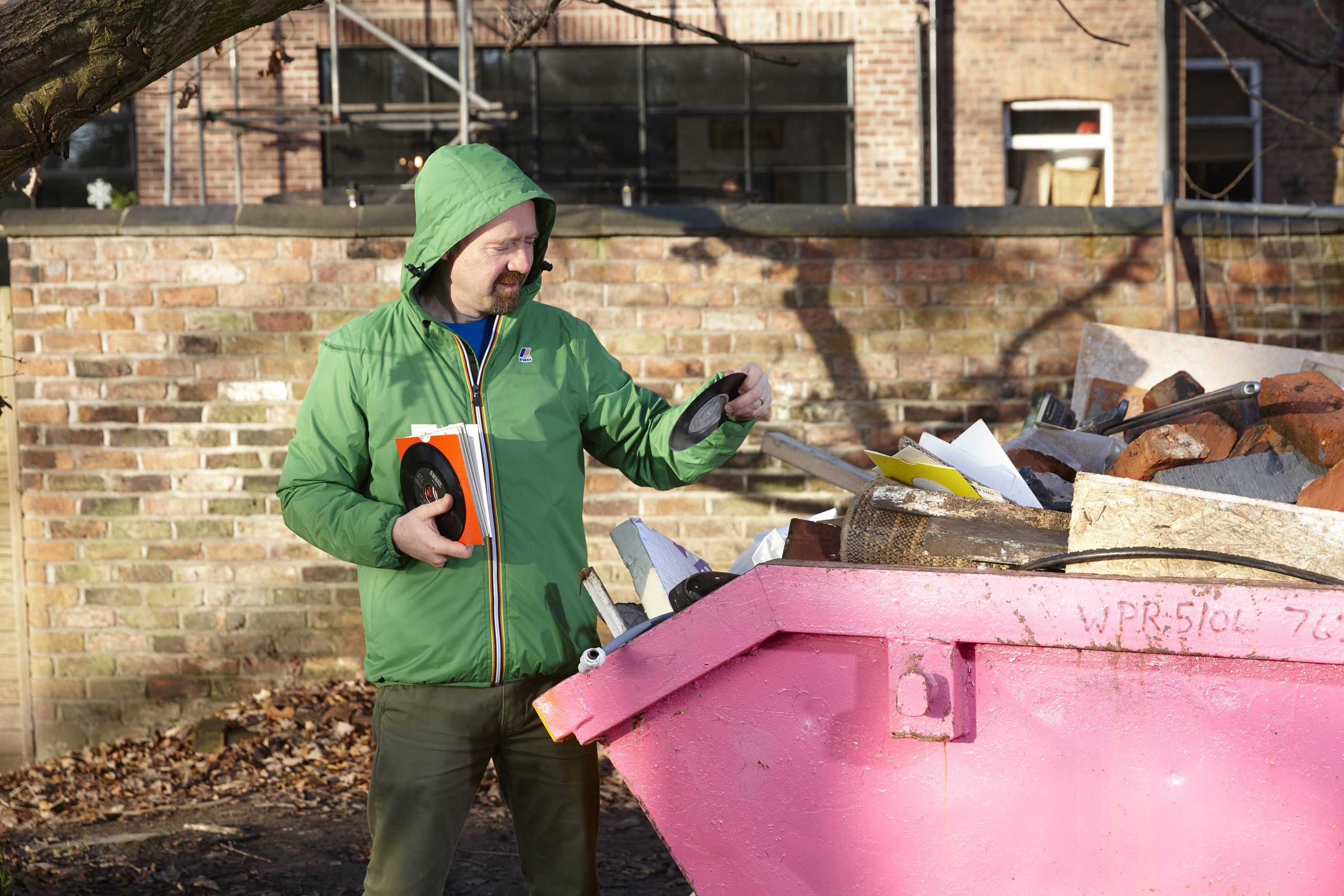 Trouser Jazz was the DJ and producer's third album.
Mr. Scruff has announced the 20th-anniversary vinyl release of his album Trouser Jazz, set for release on July 28 via Ninja Tune.
Originally released in 2002, Trouser Jazz was the DJ and producer's third album and was recorded largely at his home studio with engineer Danny Evans.
"The album is a real mixture of moods and tempos, just like my DJ sets, twisting my influences and inspirations into different shapes," explains Mr. Scruff. "It was also the time when I started to develop my low-end addiction, as tracks such as "Ug" and "Shelf Wobbler" testify"
"The collaborations were enjoyable too, from Bernard Moss' one-take flute that Seaming & Sneaky built a track around on "Valley of the Sausages", Braintax's medieval working-class themed rap on "Vibrate", Sneaky's bass and Andy Kingslow's abrasive synth solo on "Shrimp" (which was the first of many tracks we did together), Andy K again on "Champion Nibble", Niko's glorious & touching vocals on '"Come Alive" and Seaming's otherworldly vocals on "Beyond". When I listen back to Trouser Jazz, I can feel the fun and energy from those studio sessions." 
The two LP reissue features blue and red discs, artwork by Mr. Scruff and Airside and has an "infinity peelable trouser sticker" on the cover. You can pre-order it now.
Tracklist:
Side A:
1. Here We Go
2. Sweetsmoke
3. Come Alive (feat. Niko)
4. Shrimp
Side B:
1. Vibrate (feat. Braintax)
2. Ug
3. Shelf Wobbler
Side C:
1. Valley of the Sausages (feat. Sneaky & Seaming To)
2. Champion Nibble
3. Come on Grandad
Side D:
1. Beyond (feat. Seaming To)
2. Giffin
3. Ahoy There!