Published on
October 7, 2016
Category
News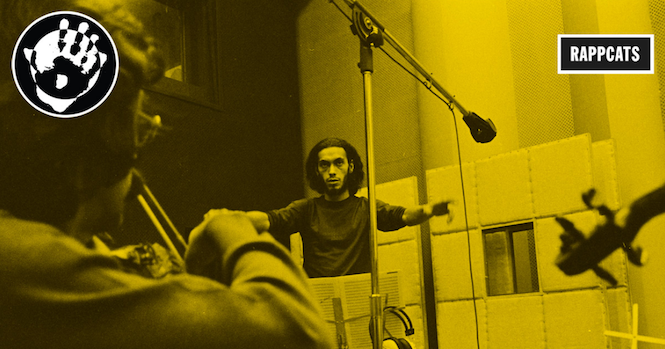 Reissue masters head to Rappcats in LA.
Thirty years since Dave "Mr Bongo" Buttle returned from Venezuela with a stack of records under his arm, the time has come for a bit of a knees up. Having been through many iterations, from running record shops in central London and Tokyo, to being the go-to for facsimile reissues from across Latin America, Africa and beyond, the Brighton-based label has certainly earned a little bit of shine.
And their latest project is up there with the best of them: an official reissue of Brazilian composer and crate digger's legend Arthur Verocai, whose self-titled debut has become a thing of lore on Discogs (selling for upwards of £2,000).
So revered, it takes pride of place in record collections of the world's most esteemed DJs, producers and enthusiasts, with Madlib – the 4-tonnes vinyl man – picking it as the one LP he's listen to every day for the rest of his life.
To celebrate, Mr Bongo are hosting a "Global Record Collection" event at LA institution Rappcats, where the Stones Throw cognoscenti are never far away.
On Friday 28th October, Egon of Now-Again Records will play a selection of his favourite Brazilian grooves, while the following day, Mr Bongo will host a pop-up selling hundreds of choice records Mr. Bongo culled over 37 years of collecting. You can RSVP here.
As if that wasn't enough, for those of you unable to get to LA, The Vinyl Factory will be hosting Mr Bongo on the Klipschorn sound system at Brilliant Corners in London on Thursday 27th October to mark the release of the first in their Mr Bongo Record Club compilation series.
Click here for more info and keep you eyes peeled for more on our Brilliant Corners event next week.