Published on
November 12, 2013
Category
News
Odd Harmonics teams legendary synth manufacturer with New York's newest high fidelity record label.
"In the face of the disembodiment of music in the digital era (especially with the advent of music streaming), Butterscotch looks to the analog era when art, design, performance and recording were fused together in the multi-sensory experience of an album as a high-quality physical object." The mission statement on Butterscotch Records website only really tells half the story. While there's bound to be a touch of the nostalgia for the analog era that was, Butterscotch are taking strides towards a rejuvenated future of creativity and production that simply wasn't possible before the digital age.
Having only launched last month by producer and recording engineer Allen Farmelo, Butterscotch's vision currently outweighs its stable of artists, which among others includes keyboardist for Chicago alt rock band Wilco Mikael Jorgensen, whose demure debut with Greg O'Keeffe (Mikael Jorgensen & Greg O'Keeffe) embraces all levels of music technology, from vintage analogue synthesizers to software samplers.
Speaking to Cool Hunting, Jorgensen explained that he "couldn't shake this idea that electronic music is part of a 20th century folk music tradition… The aesthetics are enormously different and the history is, by contrast, brief [but] there are parallels, especially within dance music, with its appeal to such a vast cross section of people."
With this kernel in mind, Butterscotch's collaboration with Moog for their "Odd Harmonics" exhibition at New York's Judith Charles Gallery is all the more fascinating. As the centre-piece, the label enlisted designer François Chambard to build twelve custom Theremins to be at once sculptures, instruments and design objects. Based on Moog's iconic Etherewave Theremin, the objects capture a the organic simplicity of the folk tradition Jorgensen hints at, or what Farmelo calls "the spirit of bold innovation, analog technology and handmade craftsmanship."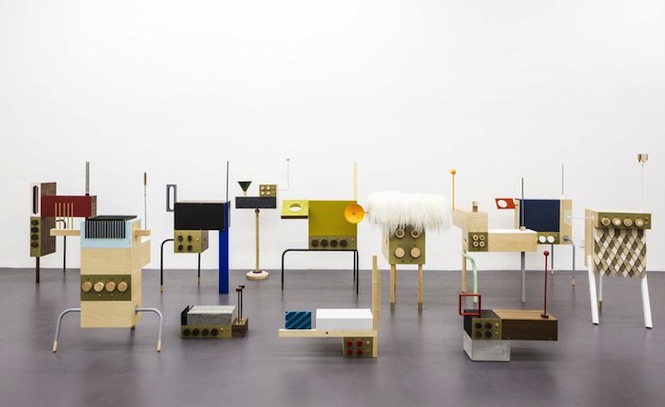 With an intense focus on the design and aesthetic appeal of vinyl records as well as their application as the most accurate and vibrant sound carriers available, Butterscotch are ready to exploit the tactile deficit of the digital age. As Farmelo told Cool Hunting: "What vinyl allows you to do, the 12-inch LP format allows you to have big art and a big physical object that actually weighs something. You can't turn it off, you can't scroll it away out of vision, you have to live with it and be with it."
You can be with the charmingly sculptural Theremins of Odd Harmonics at Judith Charles Gallery until 16th November. Find out more about the label at www.butterscotchrecords.net and check out a few more pictures of the playful Theremins below.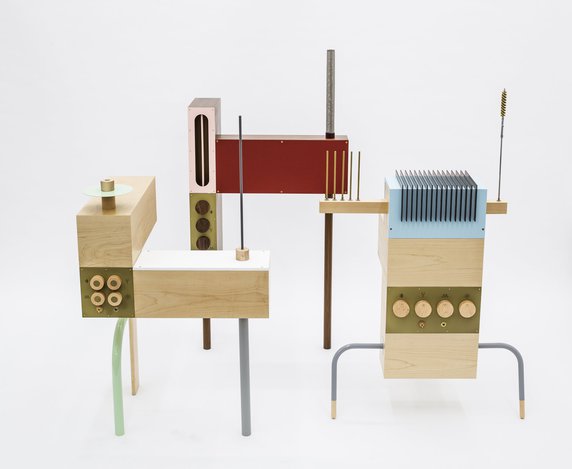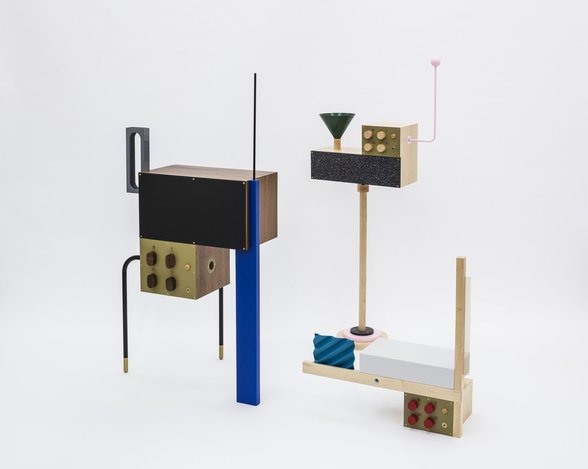 Photography © Francis Dzikowski / Esto