Published on
August 29, 2014
Category
News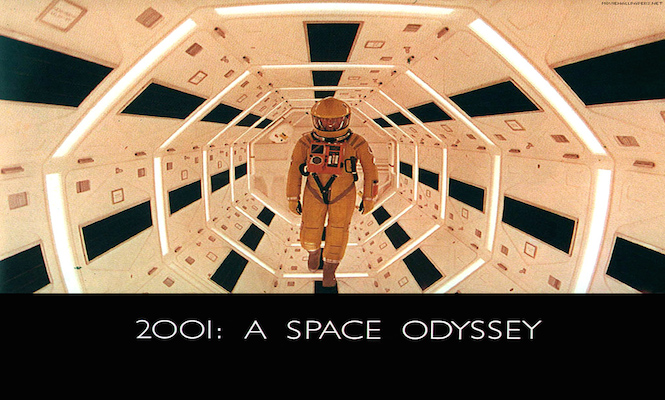 Mondo – one of our 8 young record labels pushing vinyl forwards in 2014 – are set to release Alex North's lost score for Kubrick's seminal film on vinyl for the very first time.
On January 1st 1968 Alex North watched the premiere of 2001: A Space Odyssey in shock – he was horrified to find Stanley Kubrick had tossed aside his industriously created score in favour of the guide pieces. According to his daughter-in-law Abby North,"he believed his talents had been grossly undervalued", and he never quite got over it. North hid the score and the original recordings disappeared.
More recently, the lost score has resurfaced with a number of re-recordings on cassette and CD, but never vinyl. Until now – Mondo have blessed us with the score's first ever vinyl release, titled "Music for 2001: A Space Odyssey".
The deluxe package comes complete with linear notes by Jon Burlingham and will be released at Mondo's booth during the first weekend of Fantastic Fest, which takes place on 21st and 22nd September in Austin, Texas. The event will include a screening of several scenes from 2001: A Space Odyssey "with the lost score meticulously reintegrated back to the film to show what could have been".
Listen to a soundtrack suite from the score below:
Additionally, Mondo will be releasing Michael Kamen's score for the 1999 animated sci-fi film The Iron Giant. Again, it's a soundtrack never previously released on vinyl and it will also make its debut at the Mondo booth. It's been remastered for vinyl, limited to 1000 copies and two packages are on offer. The first version features artwork by Jason Edmiston and is pressed on 180 gram black & randomly inserted steel grey vinyl. The second version is designed by Jay Shaw, no grey bits but instead a metal embossed slip case to give your vinyl that Iron Giant protection.
If you can't make it to Texas to bag these soundtrack goodies first hand, keep your eyes peeled on the Mondo website for an online release.