Published on
January 26, 2017
Category
News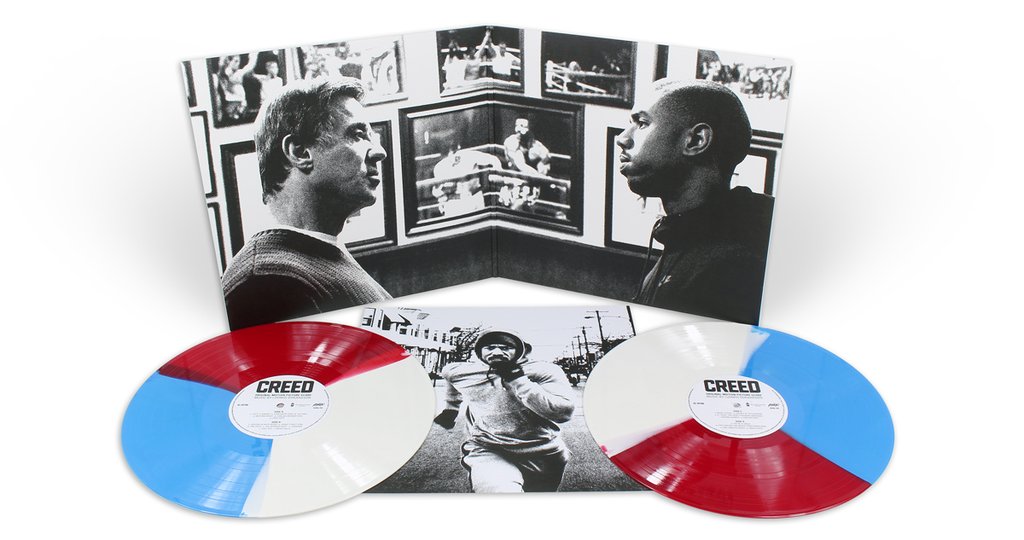 "For the true film score fans."
The soundtrack to 2015 Rocky spin-off Creed is getting a limited edition vinyl release via Mondo.
The soundtrack specialists known for their extravagant presses – like the recent water-sensitive Gremlins and self-destructing Fight Club releases – have mixed their red, white and blue pellets for a tri-colour vinyl edition that will hit their online store on 8th Feb.
Created by Swedish composer and Childish Gambino collaborator Ludwig Göransson, the score is billed as a "Composer's Cut," without dialogue tracks. It includes four bonus tracks that were not featured in the film.
"I'm so excited to finally have my score for Creed on my favorite format," Göransson said. "I'm also excited to share this new version with only the instrumental score for the true film score fans."
Limited to 1,000 copies, Creed will be released via the Mondo online shop on 8th February or at a special screening of the film at Alamo Drafthouse Ritz in Austin, Texas on Saturday, January 28th, if you happen to be in the area. Find out more here.
Tracklisting:
Side A
Juvy (2:20) Adonis (2:28)
Your Daddy Died In The Ring (2:20)*
Meeting Rocky (3:46) Conlan (Redemption) (1:28)
First Date
Side B
Moving In With Rocky (1:20)
Front Street Gym (3:23)
Pre-Fight (1:16)*
The Sporino Fight (4:34)
Liverpool (1:58)*
I Got You (1:02)
Rocky Falls (1:26)*
Side C
Rocky Is Sick (2:17)
Caught In The Shadow (1:21)
If I Fight, You Fight (Training Montage) (4:54)
Boxing Shorts (1:44)
Conlan Fight (6:22)
Side D
You're A Creed (4:26)
You Can See The Whole Town From Here (2:11)
End Credits – Creed (3:08)
Creed Suite (2:36)