Published on
March 3, 2016
Category
News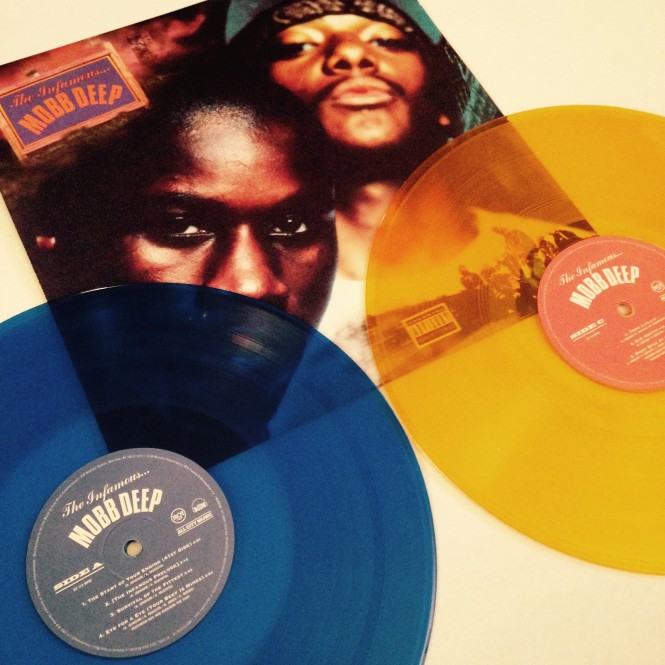 The 1995 rap classic is back.
One of the most compelling and visual gangsta albums ever recorded, Mobb Deep's The Infamous is set to receive a 20th anniversary reissue.
With guest appearances from Nas, Wu-Tang Clan members, Reakwon and Ghostface Killah, the album was a major milestone for the East Cast duo, launching them from relative obscurity into the commercial hip-hop sphere. The album has since served as the blueprint for a certain type of jagged New York street rap.
Now, Stones Throw affiliate Havana Joe is launching his new label All City Music with a double LP reissue of The Infamous on translucent blue and orange vinyl. Due out March 25th, pre-order here.
While you wait, listen to J. Rocc's senstational tribute mix: