Published on
October 28, 2019
Category
News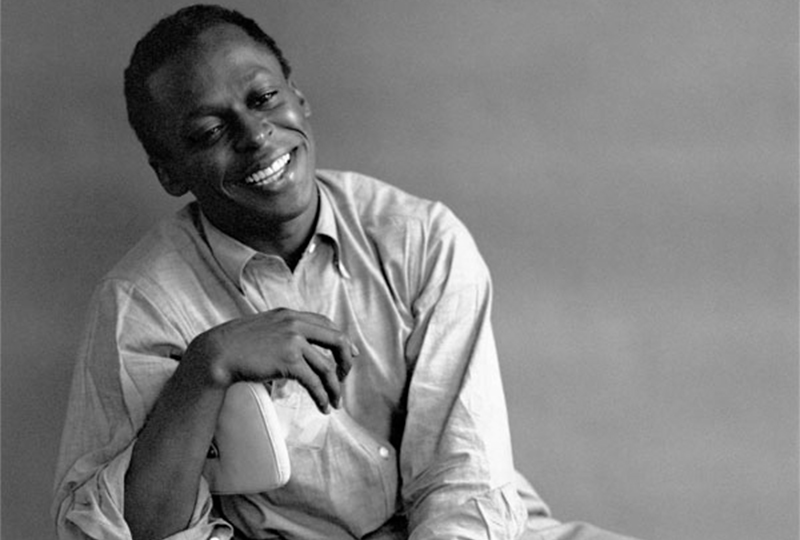 Cookin'.
Craft Records has collected five of Miles Davis' albums for Prestige in a new box set, titled The Miles Davis Quintet: The Legendary Prestige Sessions, released this December.
Read more: An introduction to the electric sound of Miles Davis
The new box set features The New Miles Davis Quintet (1956), Cookin' (1957), Relaxin' (1958), Workin (1959), and Steamin' (1961), as well as audio recordings from eight TV and radio performances by the quintet.
Over the summer of 1955, Miles Davis recruited four largely unknown musicians for his band: John Coltrane (replacing Sonny Rollins), Red Garland, Paul Chambers and Philly Joe Jones.
The group recorded six tracks in Rudy Van Gelder's studio, producing The New Miles Davis Quintet.
Following its success and desperate to sign with the lucrative Columbia Records, Davis recorded four albums over just two sessions to fulfil his contract with Prestige: Cookin', Relaxin', Workin, and Steamin'.
Liner notes have been provided by jazz historian Bob Blumenthal.
Head here for more info in advance of its 6th of December release, check out the box set and tracklist below.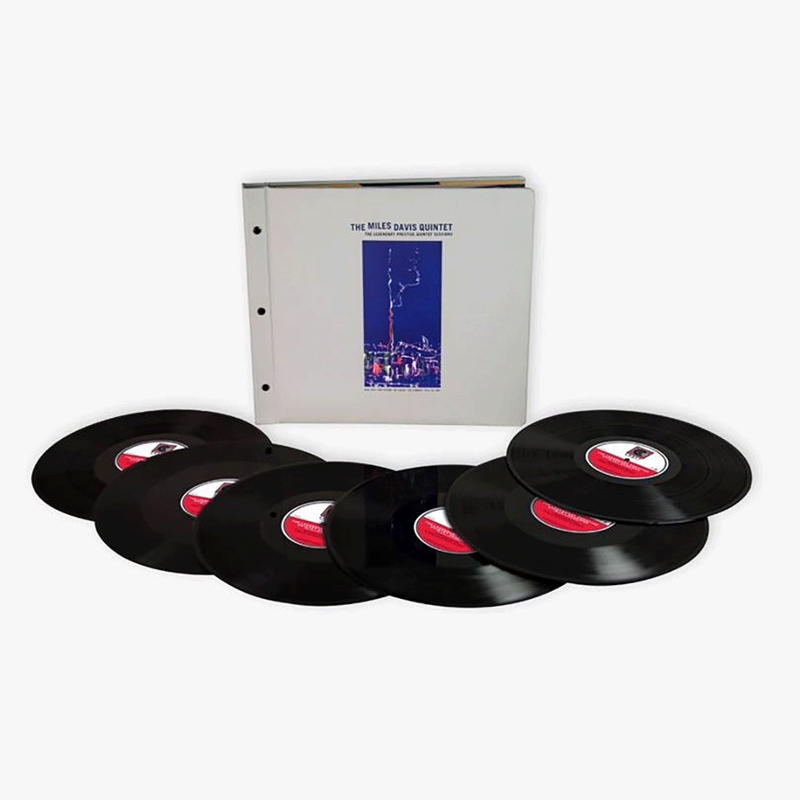 Tracklist:
Disc 1
Side A
1. Stablemates
2. How Am I to Know?
3. Just Squeeze Me
Side B
1. There Is No Greater Love
2. The Theme
3. S'posin
Disc 2
Side A
1. In Your Own Sweet Way
2. Diane
3. Trane's Blues
Side B
1. Something I Dreamed Last Night
2. It Could Happen to You
3. Woody'n You
Disc 3
Side A
1. Ahmad's Blues
2. Surrey with the Fringe on Top
3. It Never Entered My Mind
Side B
1. When I Fall in Love
2. Salt Peanuts
3. Four
4. The Theme (take 1)
5. The Theme (take 2)
Disc 4
Side A
1. If I Were a Bell
2. Well You Needn't
3. 'Round Midnight
Side B
1. Half Nelson
2. You're My Everything
3. I Could Write a Book
4. Oleo
Disc 5
Side A
1. Airegin
2. Tune Up
3. When Lights Are Low
Side B
1. Blues by Five
2. My Funny Valentine
Disc 6
Side A
1. Steve Allen Intro
2. Max Is Making Wax aka Chance It
3. Steve Allen Intro 2
4. It Never Entered My Mind
5. Tune Up
6. Walkin'
Side B
1. Four
2. Bye Bye Blackbird
3. Walkin'
4. Two Bass Hit
Side A
1. Do It The Hard Way
2. I'm Old Fashioned
3. You're Driving Me Crazy
4. My Heart Stood Still
Side B
1. The More I See You
2. Everything Happens to Me
3. Dancing on the Ceiling
4. How Long Has This Been Going On?
5. Old Devil Moon