Published on
December 9, 2016
Category
News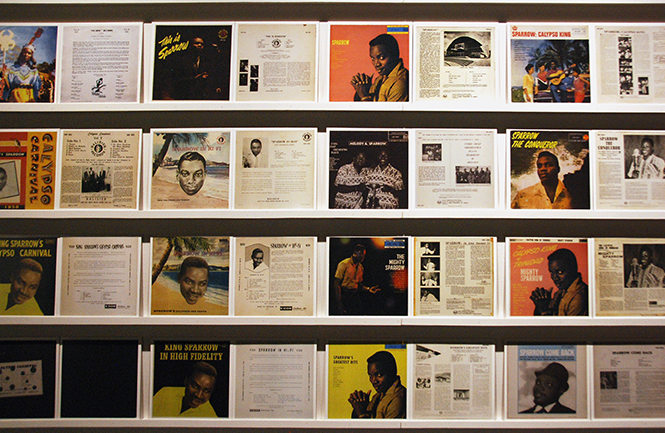 Featuring his entire discography on vinyl.
Sparrow Come Back Home, a new exhibition at London's ICA, takes the music and life of "calypso king of the world" Mighty Sparrow as its subject.
For the show, Sparrow's entire body of work – almost two-hundred LPs and 12″s – has been collected, from Caribbean islands as well as New York, Toronto and London, and reinterpreted on ceramic tiles.
The records are accompanied by an archive of printed material and photographs relating to calypso and Trinidadian socio-political issues that are often addressed by Sparrow's music.
"West Indians acclaimed Sparrow as amongst the most important calypsonians of the late twentieth-century for the humorous topicality and the lyrical and musical inventiveness of his songs," reads the press release. "In spite of this acclaim, Sparrow, and calypso more generally, continue to be little understood and appreciated in comparison with other world music."
Sparrow Come Back Home runs until 5 Feb 2017 at ICA Fox Reading Room. Plan your visit here.