Published on
January 13, 2022
Category
News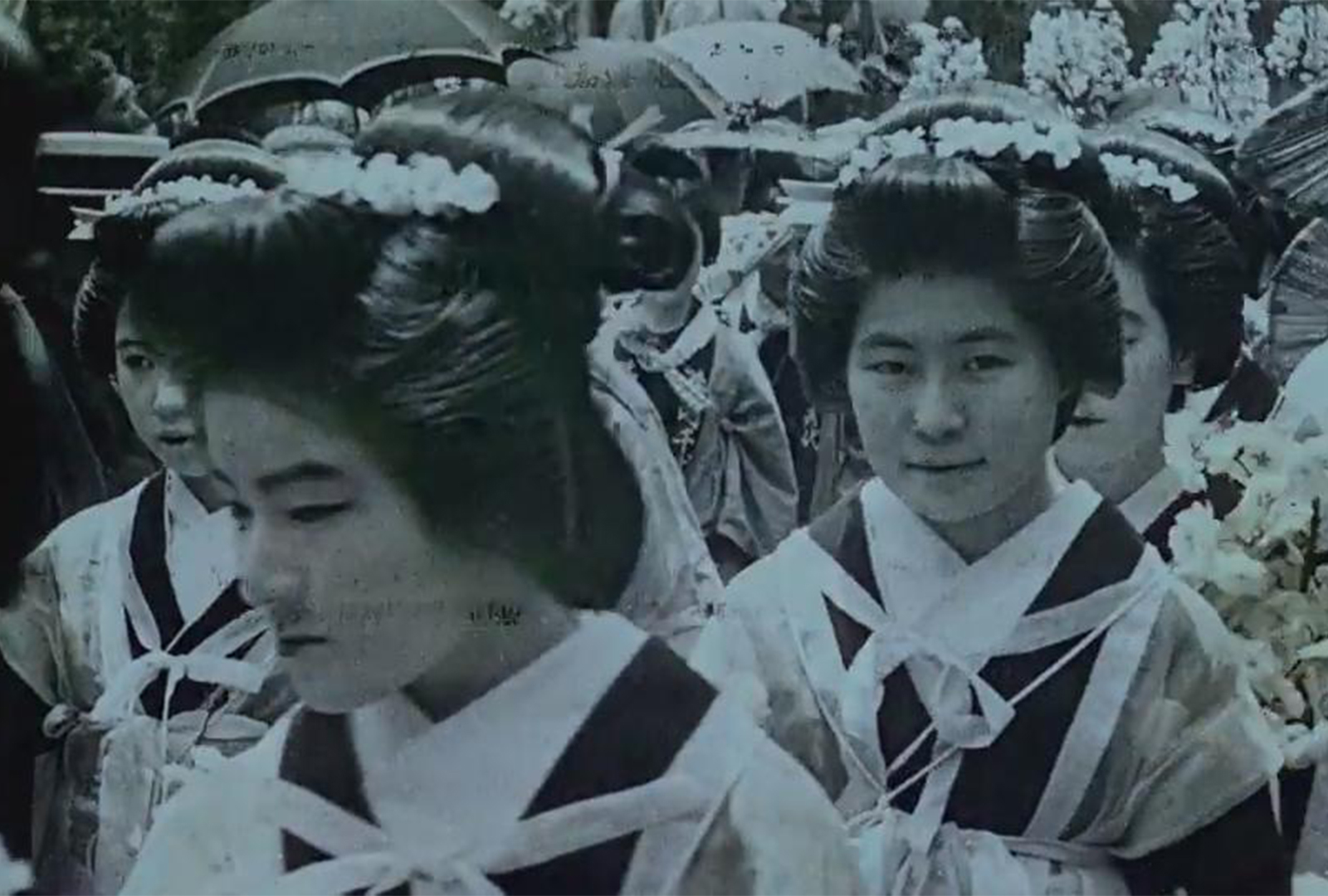 A mesmerising and immersive journey into Nippon during the early 1900s.
Midori Takada has composed the original music for a six-screen installation of Japanese cinema at the BFI, called TOKINOKAWA.
Watch next: Midori Takada: In Motion
TOKINOKAWA is part of the BFI's Japan on Film series, which showcases films exploring Japan and Japanese culture, produced between 1902 and 1913 — roughly coinciding with the end of the Meiji era.
Newly restored and digitised, these films delve into the country's people, places, cultural events, everyday life, and customs. Japan on Film also addresses and challenges the problematic Western gaze employed by filmmakers during the time.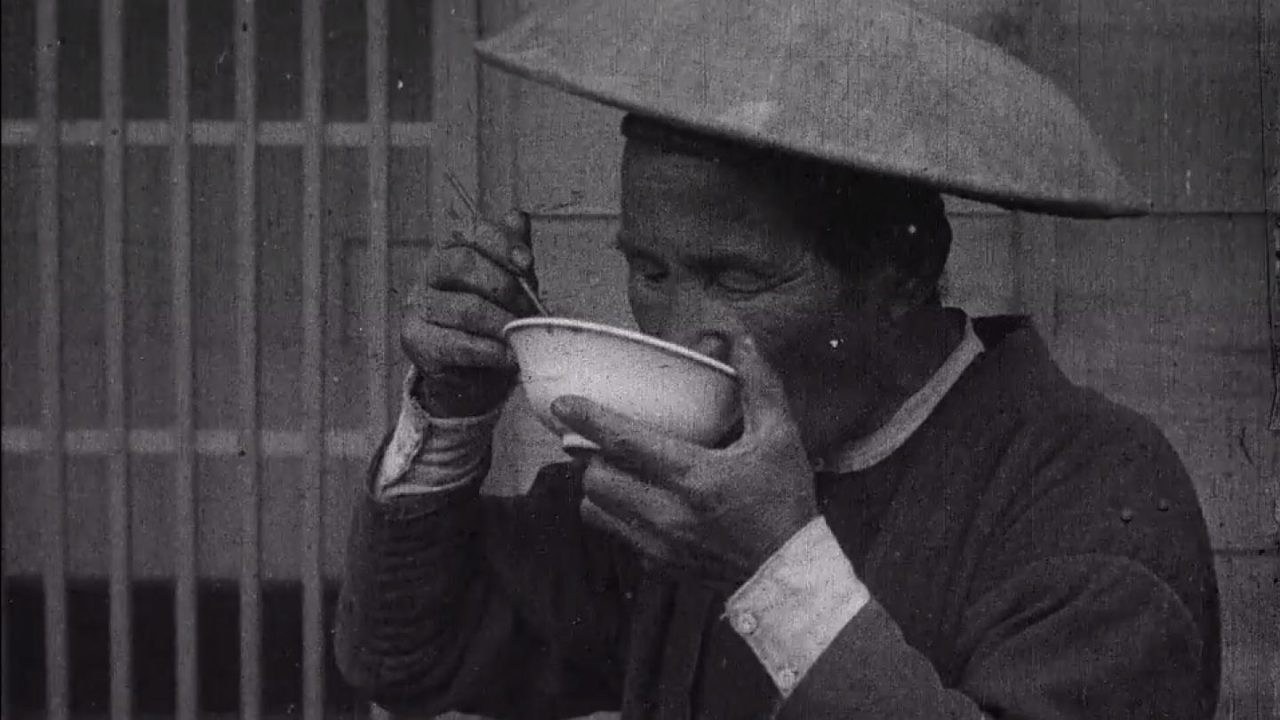 Six-screen installation TOKINOKAWA, similarly explores Japan's cultural history.
"Narrative structures originally developed for the live cinema performance have been reimagined to form the immersive installation," explains the BFI. "TOKINOKAWA, literally translated as a river of time or time stream, re-traces the themes and locations found in the archival views of Japan to re-examine their subjects in the present and transport the viewer into a future where archives are continually examined and analysed by artificial intelligence."
In doing so, the installation acts as a "meditation on time, place, memory and the nature of archive itself."
Alongside Midori Takada's music, TOKINOKAWA also features contemporary recordings gathered in Japan during 2020 by filmmaker Christopher Thomas Allen, immersive sound design by audiovisual artist Tim Cowie, spatialized across a Yamaha speaker array, and an infographic visual created using machine learning software tools to 'read' the archive films.
TOKINOKAWA will run until the 30th of January in the BFI's main foyer.
Head here for more info.