Published on
August 26, 2016
Category
News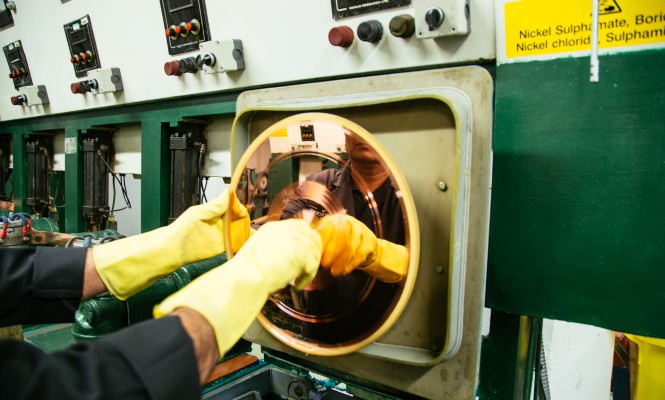 Disc makers Microforum to start pressing records later this year.
From seeing its only pressing facility close last year to now welcoming a third new plant onto the scene, Canada's love affair with vinyl appears to be going from strength to strength, with the news that digital media company Microforum will begin pressing records later this year.
Having purchased six of Viryl Technologies' WarmTone presses – recently touted as the world's first fully automated record presses – Microforum will add 12″ vinyl production to its range of CDs, Blu-Ray and USB services at its vast 60,000-square foot Toronto factory.
With an additional two lines of presses expected to be added in early 2017 that will open the door to manufacturing 7″ and 10″s, Noble Musa, Vice President of Sales for Microforum says, "We are not just planning on making vinyl records… we plan on making vinyl records better with modern engineering."
Although further details are yet to be revealed, it's doubtless good news for North America's overworked vinyl industry, with supply struggling to keep up with the highest demand in decades. [via Edmonton Journal]