Published on
October 4, 2017
Category
News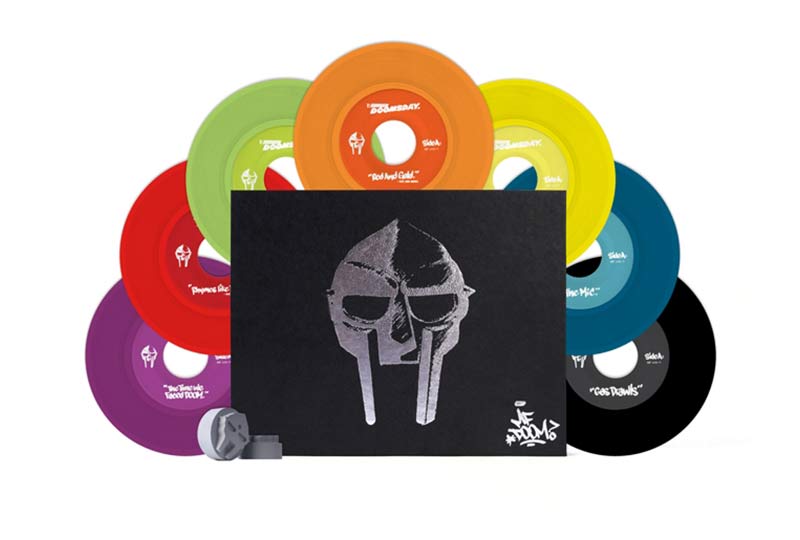 Featuring new artwork from the original artist and custom 45 adapters.
MF DOOM's classic debut album Operation: Doomsday returns this fall in a box set of multi-coloured 7×7″s, courtesy of hip-hop reissue masters Get On Down.
The label is known for clever reissues, including a purple cassette release of Only Built 4 Cuban Linx and an edition of Liquid Swords that doubled as a chess set. The 2011 lunchbox edition of Operation: Doomsday is a hard act to follow, but they've pulled out all the stops for this new edition.
The set spreads the album over seven differently coloured records, each with a sleeve featuring new artwork from original cover artist Lord Scotch. It also comes with two custom 45 adapters featuring DOOM's iconic mask.
The set is expected to ship in November, and limited to 1500 copies. Pre-order a copy here and revisit the album below.