Published on
May 5, 2021
Category
News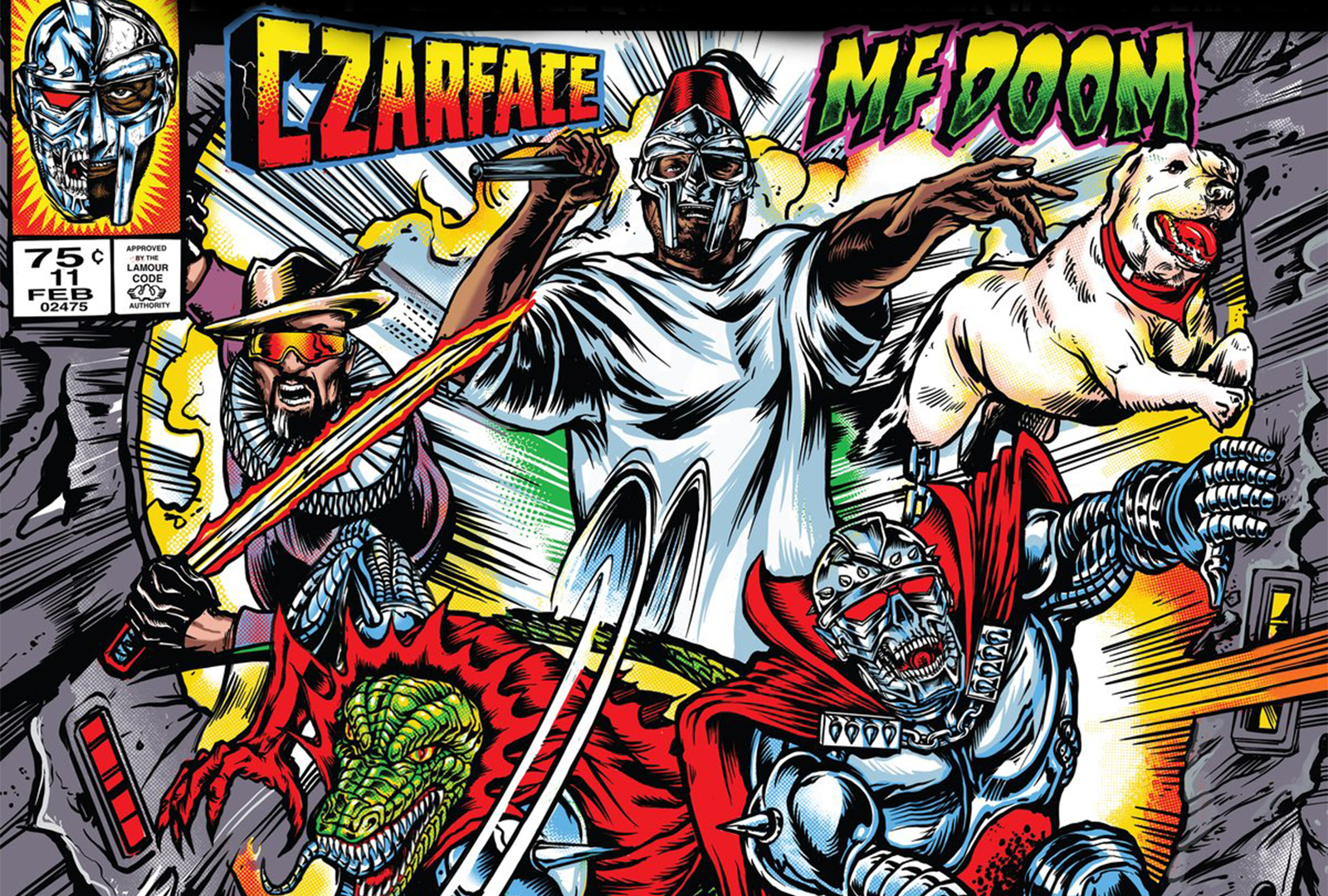 Featuring Kendra Morris, Run-DMC's DMC, Del The Funky Homosapien and more.
The late MF DOOM's collaborative album Super What? with Czarface — formed of 7L, Esoteric and Wu-Tang Clan's Inspectah Deck — is being released via Gasdrawls this May.
Read more: An introduction to MF DOOM in 10 records
Super What? was originally slated for release in April 2020, but was delayed due to the emergence of COVID-19.
The album is split into 'DOOM SIDE' and 'CZAR SIDE', and features contributions from Run-DMC's DMC, Kendra Morris, Del The Funky Homosapien, and Godforbid.
It follows Czarface's last collaborative album with the late rapper, Czarface Meets Metal Face, in 2018.
Pre-order Super What? here in advance of its 7th May release, check out the artwork and tracklist below.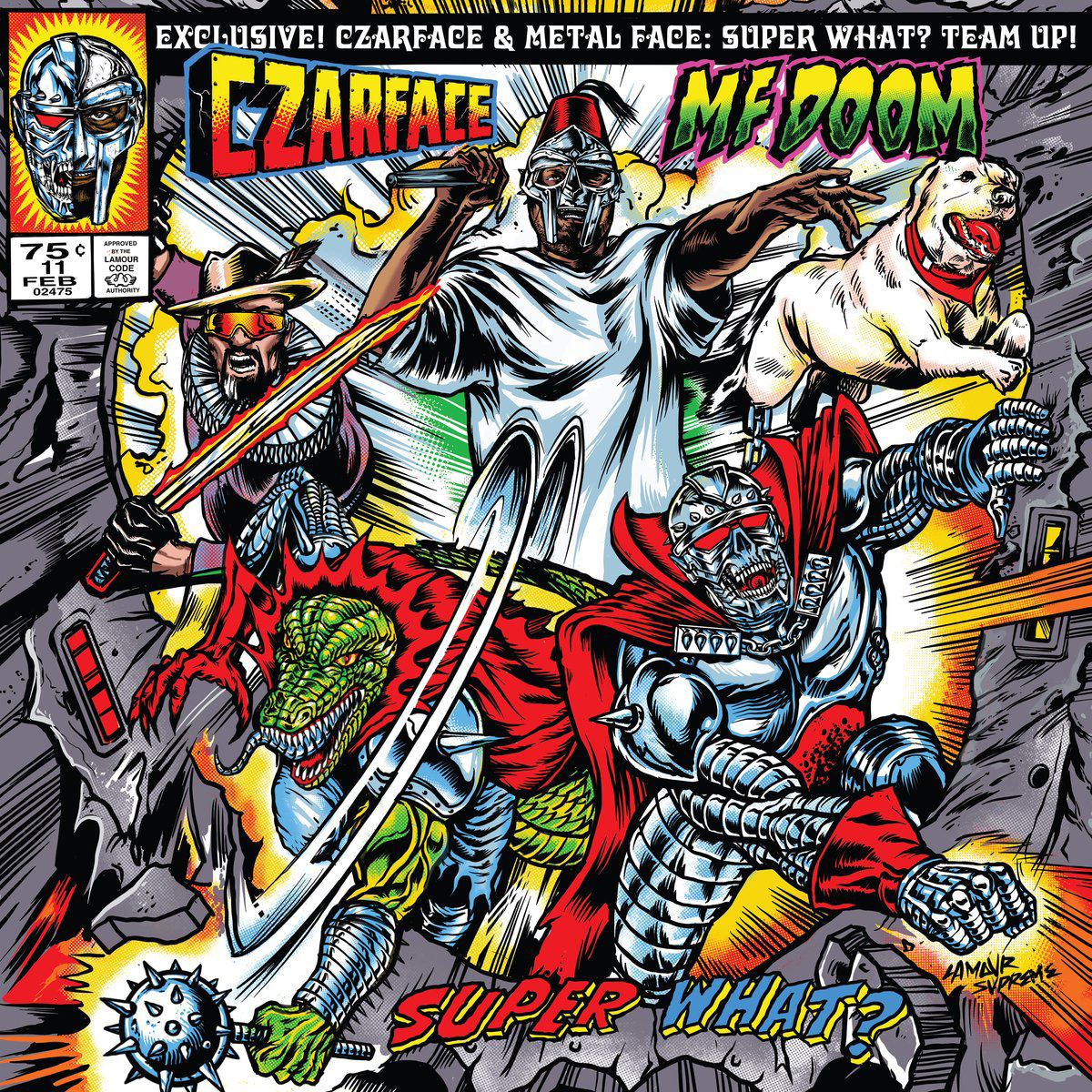 Tracklist:
DOOM SIDE
1. The King And Eye (feat. DMC of Run DMC)
2. Czarwyn's Theory Of People Getting Loose (feat. Kendra Morris)
3. Mando Calrissian
4. DOOM Unto Others
CZAR SIDE
1. Jason & The Czargonauts (feat. Del The Funky Homosapien)
2. Break In The Action
3. A Name To The Face
4. This Is Canon Now
5. So Strange (feat. Godforbid)
6. Young World