Published on
February 4, 2016
Category
News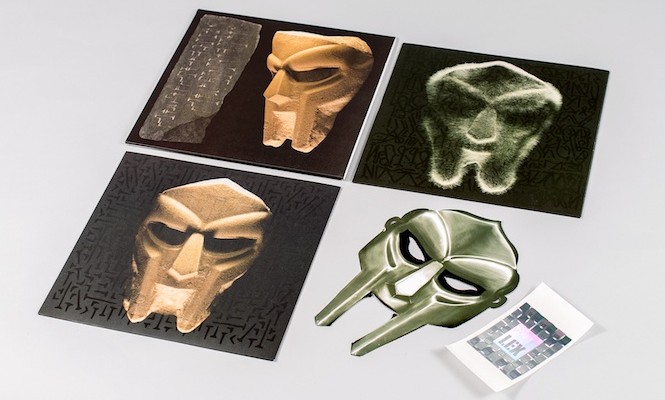 Where else are you going to get your own DOOM mask?
It's no secret that LEX Records know how to do vinyl. Earlier this year, the label enlisted Turner-Prize winning artist Keith Tyson to oversee the artwork on Nevermen's self-titled debut, complete with triple gatefold, perspex sleeve and lilac vinyl.
Teased for some time now, we couldn't wait to get our hands on their latest reissue – a deluxe repress of MF DOOM's 2009 LP Born Like This.
The Villain's most recent solo LP, Born Like This features a typically all-star cast of collaborators from Ghostface and Raekwon to cult poet Charles Bukowski, with production by Dilla, Madlib and Jake One.
But then again, that's nothing new. This vinyl edition though deserves closer inspection. Designed by London-based artist collective ehquestionmark – the DIY "letter funk" outfit who also saw to the DOOM x Danger Mouse collaboration Dangerdoom – the print heads out there will know what it means when we say Born Like This comes with a full embossed and debossed, spot-glossed, foil-blocked sleeve.
For everyone else, just know that Born Like This also comes with a pop-out double-sided DOOM mask, one side classic metal, the other ancient sandstone.
Check out the release in detail below and order your copy here.