Published on
July 21, 2016
Category
News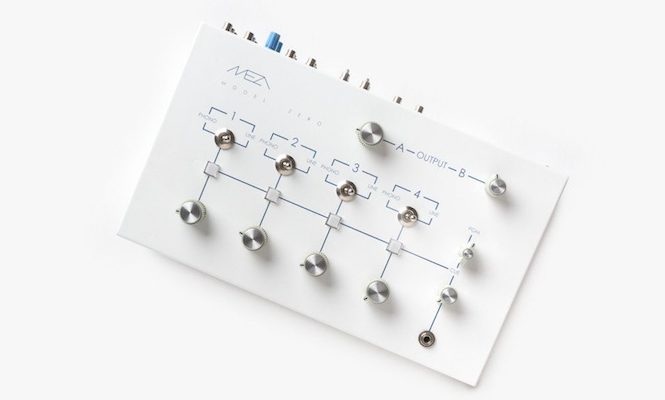 The Model Zero puts analogue sound first.
David Meza's LA-based audio company Meza Studios has unveiled a brand new, minimalist rotary mixer aimed at audiophile record collectors and vinyl DJs.
Taking things back to basics, the Model Zero boasts a sleek, simple design that David Meza says combines "quality components and circuit design unmatched by any DJ mixer built to date."
Speaking to Magnetic Magazine, the men behind the mixer David Meza and Scotty Coats take a purist's approach to DJing, which they hope the mixer will help facilitate.
As Meza explains: "I imagined a DJ mixer that only had the bare essentials for keeping the party going. The music itself is the main priority, so the job of the DJ mixer is to get out of the way. This meant leaving out anything that could pose as a distraction from the music and the party itself. I wanted to maximize space for a full-size pair of adult hands and minimize any visual clutter from the controls."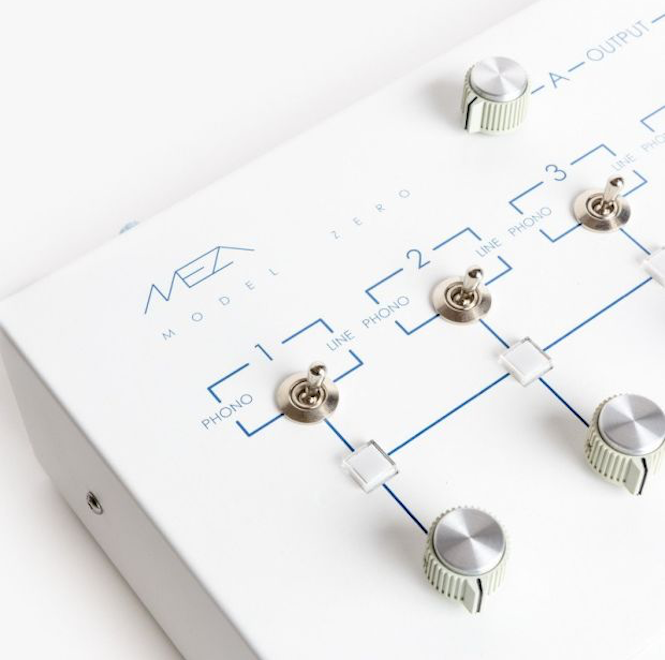 Hand-made in Los Angeles, each of the mixer's four channels features a passive line input and phono preamp, and while the rotary design may be primarily aimed at DJs, the pair hope it will find its way into wider range of hands.
"You don't have to be a DJ to use this, and that's the beauty of it," Meza says. "You can be a record collector, audiophile or just a music fan and have fun mixing records together because of the simple design."
Built to order and retailing at $2500, you can find out more about the Model Zero here.