Published on
April 7, 2022
Category
News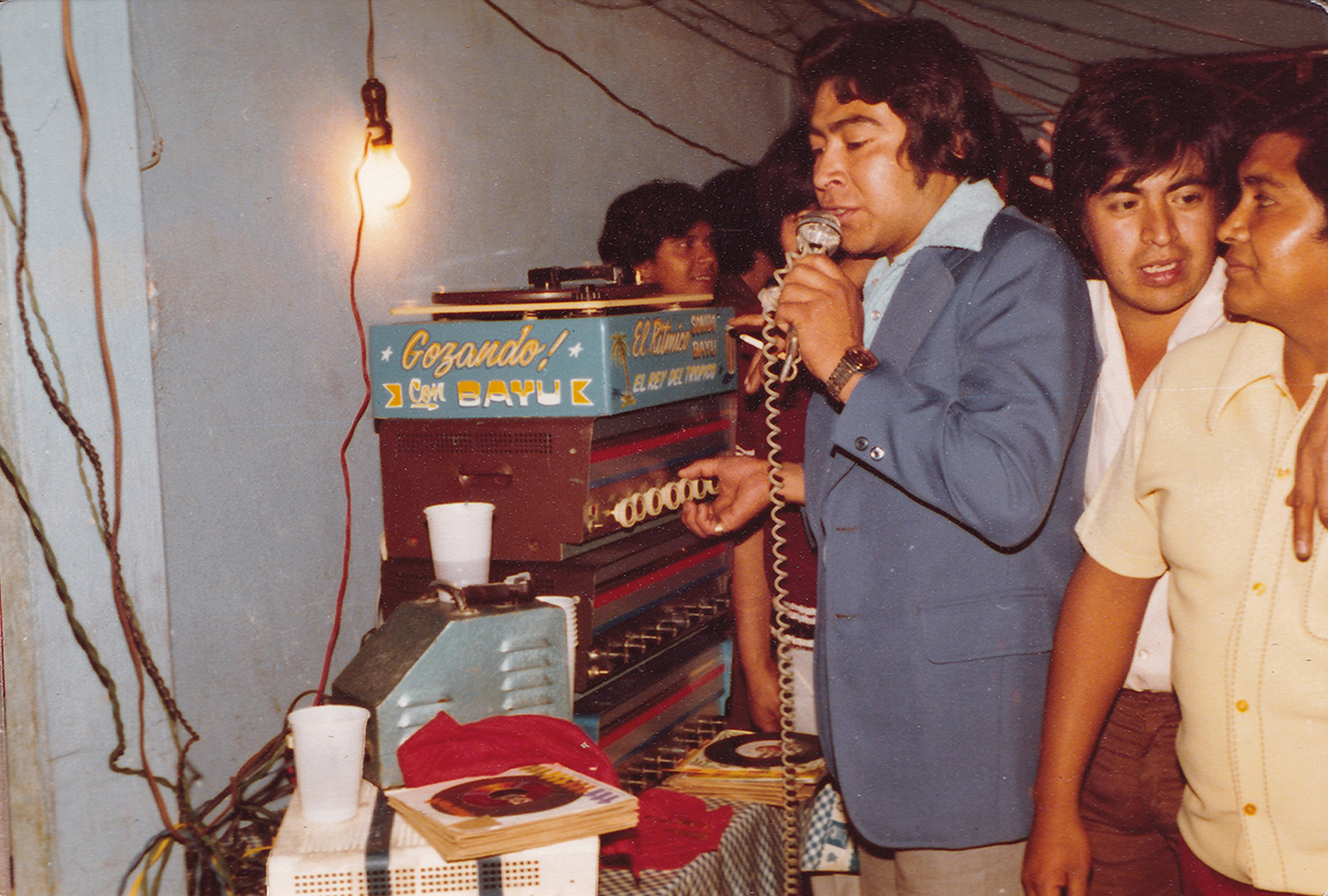 Featuring music from Mexico alongside Peru, Ecuador, Venezuela, and Columbia.
A new compilation uncovering Rebajada sound system culture in Central and South America, called Saturno 2000, is being released by Analog Africa this April.
Originating in Mexico, Rebajada is a style of rhythmic music that slows down cumbia – "to create a much more tangible music to dance to," explains Analog Africa.
"In a nutshell: Rebajada started with two families of brothers – the Pereas and the Ortegas – who travelled all over Latin America and returned to Mexico with heavy loads of records which they would sell to the various sonideros always on the lookout for new tunes. Colombian beats especially seemed to fit almost perfectly with the Mexican dance steps – but they were just a bit too fast." And so, Rebajada was born.
Curated by Peruvian artist DJ Lengua and Analog Africa founder Samy Ben Redjeb, Saturno 2000 "is the first collection of its kind dedicated to the history of the sonidero (sound system selector) movement and rebajada – the slowed-down cumbia from the dance floors of Monterrey and Mexico City."
Saturno 2000 collects 14 tracks drawn from Mexico, Peru, Ecuador, Venezuela, and Columbia.
It follows the release of Analog Africa's Ghana Music Power House collection in 2021.
Order Saturno 2000 – La Rebajada de Los Sonideros 1962 – 1983 here in advance of its 15 April release, and check out the cover artwork below.