Published on
March 13, 2023
Category
News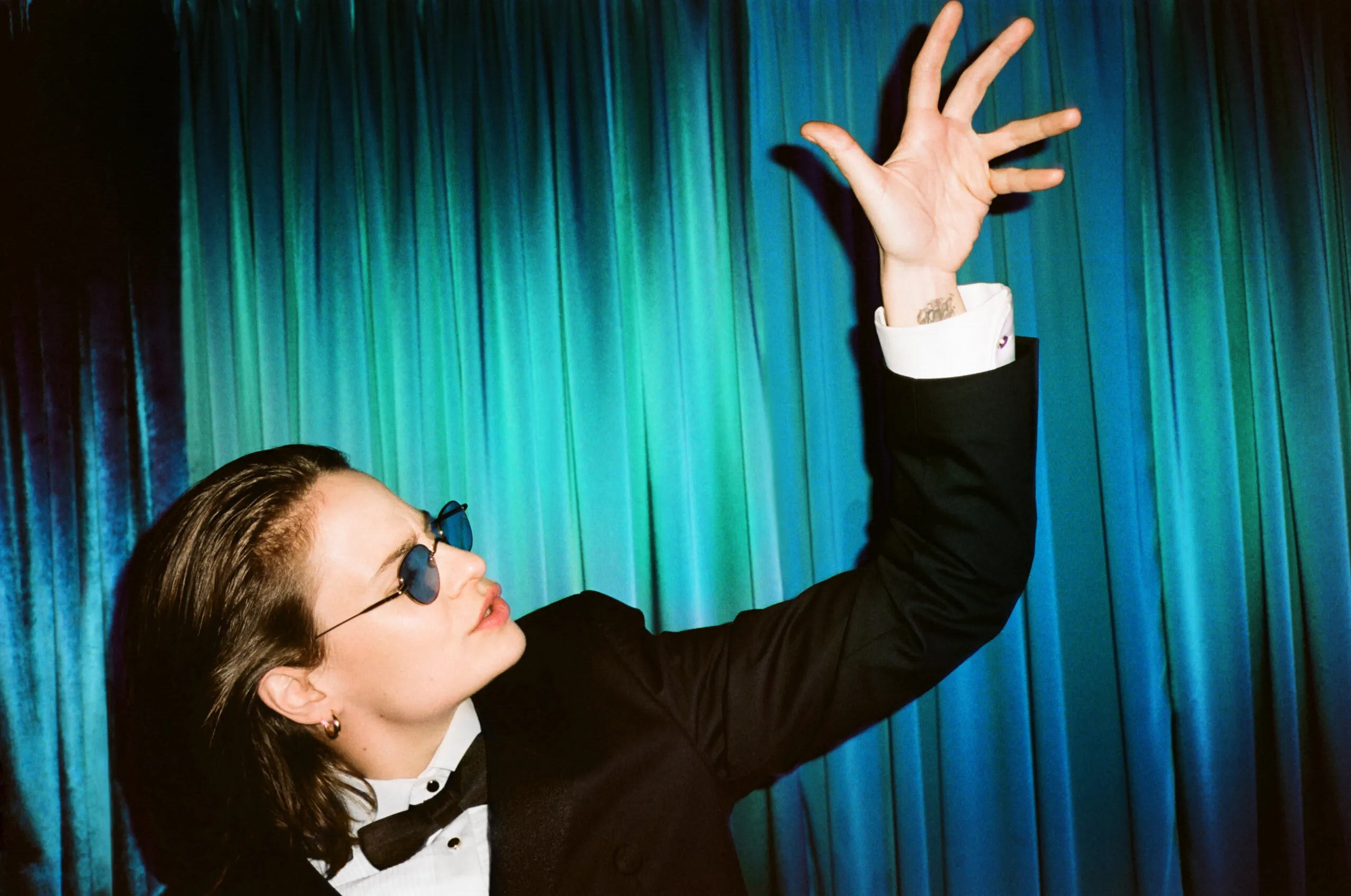 He curates the festival's 28th edition.
Christine & the Queens has announced the first 15 acts for this year's Meltdown Festival.
Taking place between June 9 and 18 at London's Southbank Centre, the line-up has been curated by Christine & the Queens and will feature the likes of Django Django, KOKOROKO, Warpaint, Sigur Rós and the London Contemporary Orchestra, Bat For Lashes and more.
As well as curating the line-up, Christine & the Queens will headline two shows at the Royal Festival Hall on June 17 and 18.
Read more: Christine and the Queens to release PARANOÏA, ANGELS, TRUE LOVE in June
Speaking about the line-up, Chris said: "Ten nights that are ours. Southbank Centre filled with beloved artists, some I discovered recently, some I know are amazing performers and poets. Art to save the city! To free its contours and enliven the soul – it's why we do what we do. I can't effing wait."
Meltdown Festival is the longest-running artist-curated festival in the world, having ran annually since 1993. Previous line-ups have been curated by Robert Smith, David Byrne, M.I.A., Patti Smith and Grace Jones amongst others.
Tickets go on sale at 10 on Friday 17 March.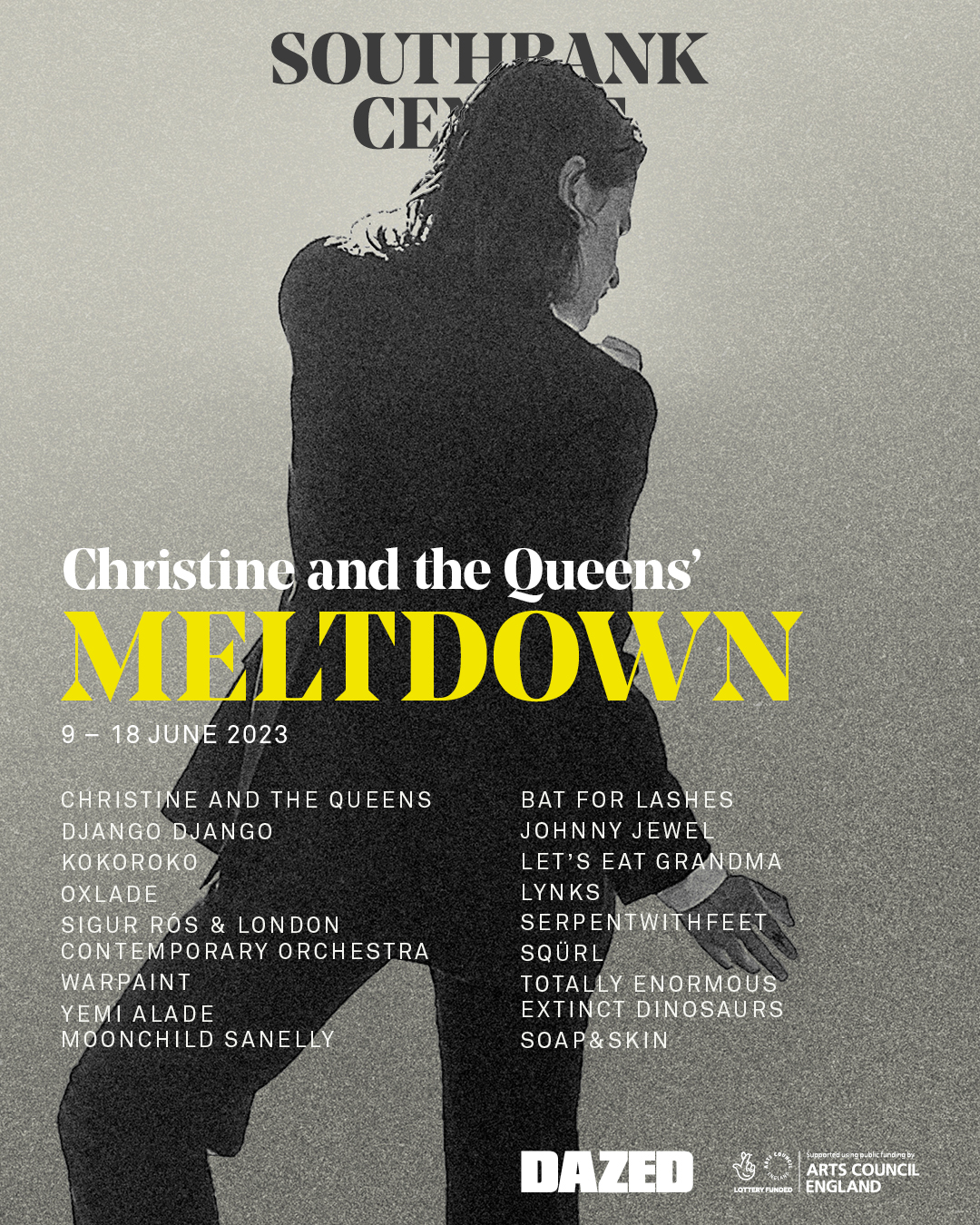 Adem Holness, Head of Contemporary Music at the Southbank Centre, commented: "Meltdown is all about inviting audiences and artists into the imagination of the curator, and the music they love. If you've ever had a chance to experience the creativity of Christine and the Queens, you'll know it's full of fun and joy, but also somewhere to help us make sense of the world around us. Meltdown 2023 is shaping up to be like no other festival we've seen. With hugely infectious energy and bold ambitions, Meltdown will encompass creativity across Christine and the Queen's creative spectrum."
Mark Ball, Artistic Director at the Southbank Centre, added: "Christine and the Queens' boundary-breaking work has made him one of the most compelling artists of our age. It's thrilling to see the breadth of his extraordinary imagination come to life across Meltdown, one of the true highlights of the summer at the Southbank Centre. I can't wait for us all to experience his curation and celebration of selfhood, identity and creativity."
Line-up:
June 9
Django Django
Royal Festival Hall
June 9
serpentwithfeet
Queen Elizabeth Hall Foyer
June 10
Yemi Alade
Royal Festival Hall
June 10
Let's Eat Grandma
Queen Elizabeth Hall Foyer
June 11
Lynks
Queen Elizabeth Hall
June 12
Warpaint
Royal Festival Hall
June 14
KOKOROKO
Royal Festival Hall
June 14
Johnny Jewel
Queen Elizabeth Hall
June 15
Oxlade
Royal Festival Hall
June 15
Bat For Lashes
Queen Elizabeth Hall
June 16
Sigur Rós & London Contemporary Orchestra
Royal Festival Hall
June 16
Totally Enormous Extinct Dinosaurs
Queen Elizabeth Hall Foyer
June 17 & 18
Christine & the Queens
Royal Festival Hall
June 18
SQÜRL
Queen Elizabeth Hall
June 18
Soap&Skin
Purcell Room