Published on
April 28, 2016
Category
News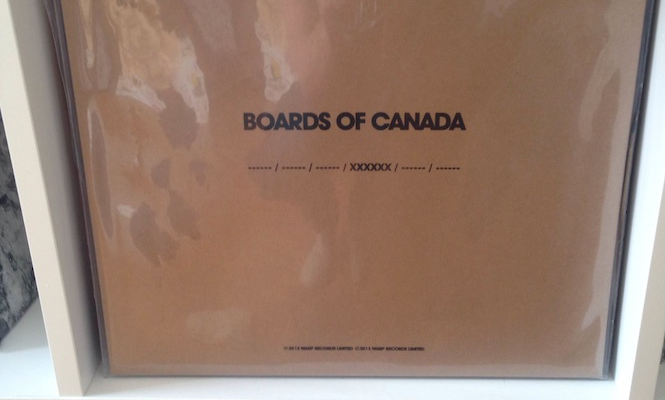 "This is not about music, this is about music history."
Last month one of three mystery Boards Of Canada promo 12″s was listed on Discogs for $4,500 by New York record store Other Music.
Hidden in record shops as part of Record Store Day 2013, the three copies of the promo single —— / —— / —— / XXXXXX / —— / —— known to exist initiated a cryptical digital marketing campaign for the band's latest album Tomorrow's Harvest and have taken on mythical status for BoC fans ever since.
With one copy found at Other Music and subsequently sold on eBay for $5,700, and a second copy discovered at London's Rough Trade East, the elusive third copy was listed for less than 24 hours before being removed, presumed sold.
And so it was, to a collector called Denis from Moscow, who contacted The Vinyl Factory following the purchase to tell us a little bit more about why he spent so much money on a 12″ single that contains nothing but 40 seconds of noise. Will he listen to it? No way.
I must say that it was the second time I was trying to get it. When I saw it on Discogs at last available for $4500 my first thought was "Gotcha", second "no, that's too much" and third "what I was expecting though?!

Keeping in mind prices other two records had been sold for and understanding that my collection will lose all sense if I don't try and this is likely the last chance of getting this artefact, I made some offer to seller that was accepted in a day.

Huge amount of money? Yes. No music but 40 seconds of noise and voice talking? Exactly. Will I listen to it? No way. This is not about music, this is about music history, kinda post-modernism piece of art. That's it.
A keen area of interest for Denis, the 12″ will take pride of place alongside his other Boards Of Canada rarities, which include one of fifteen Tomorrow's Harvest test pressings and a white label edition of Geogaddi.