Published on
September 17, 2020
Category
News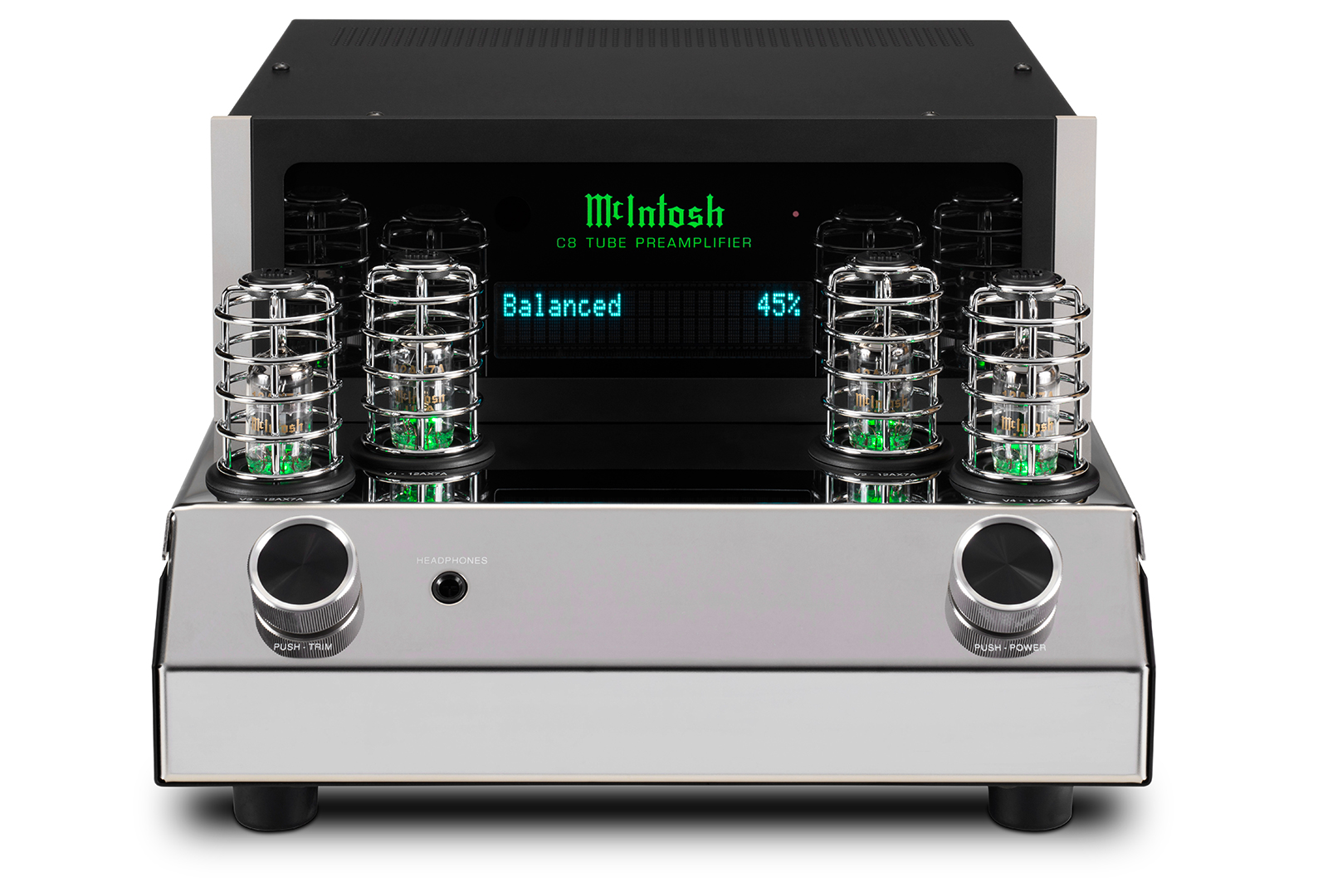 Based on designs from the 1950s and 1960.
McIntosh is releasing a new solid state amplifier, the MC830, and a new vacuum tube pre-amplifier, the C8, this September.
Read more: The making of McIntosh's iconic amplifiers
---
The MC830
The 1-channel, solid state amplifier features an output of 300 watts into 8 ohms and 480 watts into 4 ohms.
MC830 also includes McIntosh's power guard technology, which monitor's the amplifier's output signal to protect your speaker – and the company's sentry monitor protection, which automatically stops the MC830's output stage before the current exceeds safe levels.
Priced at £3,000 the MC830 measures 12.2″ x 9.5″ x 16″, and weighs 21.8kg.
---
The C8
The pre-amplifier is powered by four 12AX7a vacuum tubes. It includes one balanced output, two unbalanced analogue inputs, one moving coil input and one moving magnet phono input – as well as bass and treble control.
Priced at £2,700, the C8 measures 12.2″ x 7.6″ x 16.2″, and weighs 8.2kg.
Both products will go on sale this September.