Published on
July 7, 2017
Category
News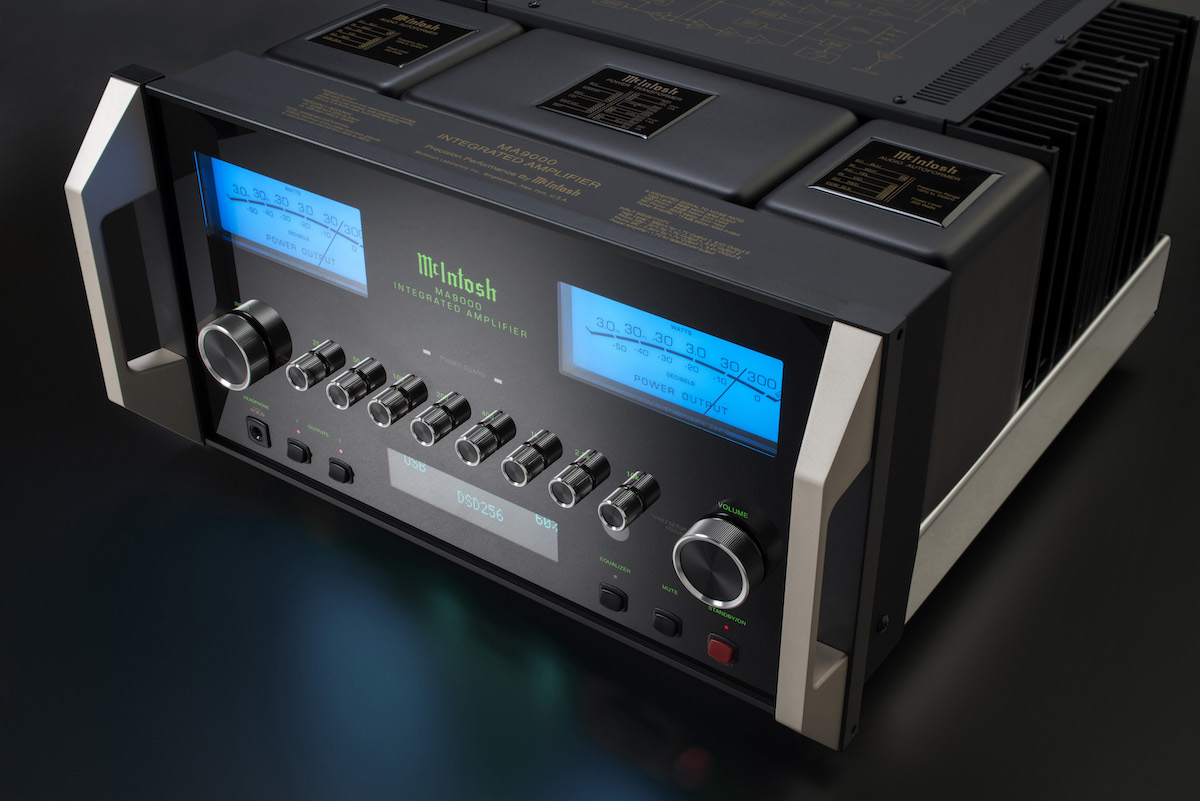 Designed with vinyl in mind.
New York-based audio specialists McIntosh are no strangers to "big". While their unmistakable blue-glowing amplifiers have always had an abundance of personality, they also know how to handle heavyweight sound systems, as they do when powering James Murphy and 2ManyDJ's Despacio rig.
Watch next: The story of Despacio, the 50,000-watt vinyl only sound system
Step up the McIntosh MA9000, a 300-watt juggernaut, which the company proudly calls the "biggest ever integrated amplifier in both size and power" of its 65-year history.
"Designed to last a lifetime", the MA9000 has enough inputs to handle even the most demanding set-ups, with 5 digital accompanied by ten analogue connections for a variety of turntables.
Designed with vinyl in mind, these comprise two balanced and six unbalanced inputs, plus Moving Coil and Moving Magnet phono inputs, both of which feature adjustable loading for fine tuning vinyl playback.
Learn more about the amp over at the McIntosh website, where you'll also be able to find a local dealer. The MA9000 is currently only available in the US, and is priced at $10,500, although UK prices will follow.