Published on
October 31, 2016
Category
News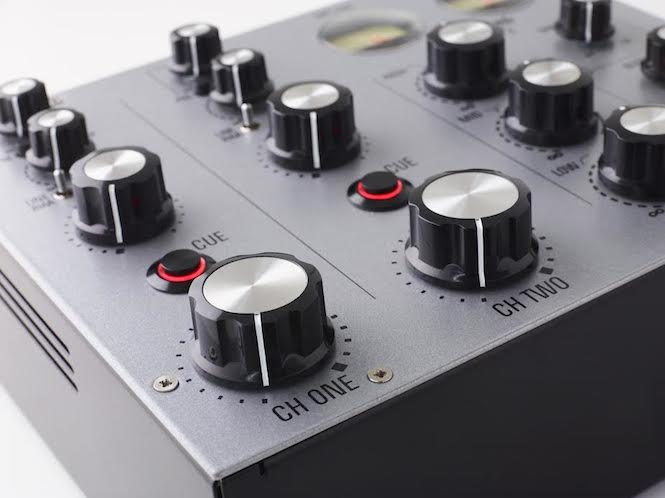 A thing of beauty.
Audio accessories company MasterSounds has partnered with Union Audio to create Radius 2, a hand built analogue rotary DJ mixer.
This new compact, portable mixer, was developed over the past twelve months by Union Audio's Andy Rigby-Jones, who engineered Richie Hawtin's recently launched PLAYdifferently MODEL 1 DJ production mixer and was previously head of design for the industry standard Allen & Heath Xone mixer range. MasterSounds took care of the mixer's outer casing.
Run by Ryan Shaw, a DJ and audiophile with a love for great sound and aesthetically pleasing design, MasterSounds' turntable weights are now ubiquitous throughout the world. The company has also become a go-to for people looking to upgrade their turntables, including Gilles Peterson, Cosmo and Darshan Jesrani.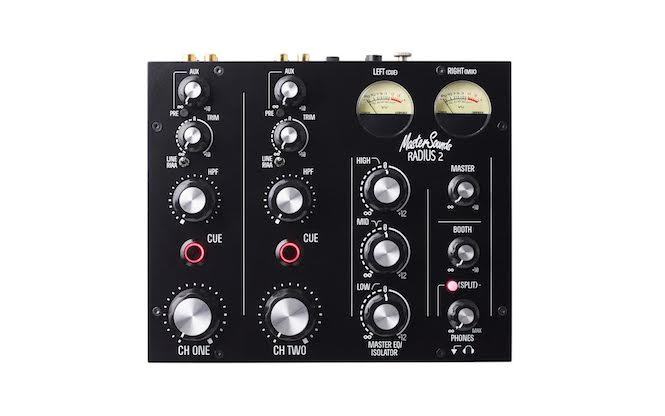 Shaw said in a press release: "I deal with customers on a daily basis who are interested in audio upgrades, and central to the setup is usually a rotary mixer. Going back to the '70s and the original disco era, DJs like Larry Levan of the Paradise Garage were obsessed with sound; Larry's music choice was to play disco through a rotary mixer and a great sound system. Now people want to play their records as the original DJs did back in the '70s as there is something purer about mixing without using faders."
The Radius 2 promises clean and dynamic sound on both Line and RIAA outputs. Its specs include easy-reading VU meteres, a master EQ, a hi-pass filter on each channel and an an AUX system for integration of external effects.
Available in black and silver colour options, prices start at £1200 or £1350 for the even higher specification version. Click here for more information and to place an order.