Published on
October 24, 2016
Category
News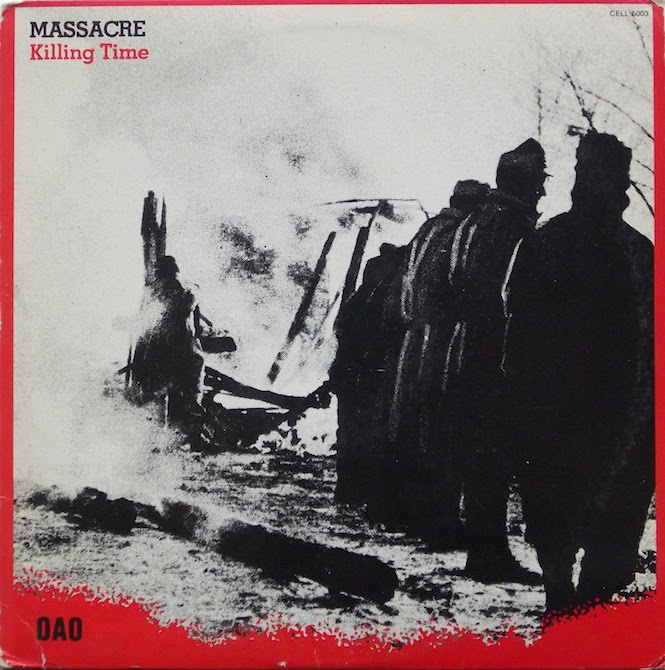 An essential '80s NYC record.
A reissue of Killing Time, the debut studio album by American experimental rock band Massacre, has been announced via the Spittle label.
Originally released in 1981, the album is the lone Downtown collaboration between guitarist Fred Frith of English avant-rock group Henry Cow and Material's Bill Laswell and Fred Maher.
Following the demise of Henry Cow, Frith moved to NYC in '79 where he became embedded in the city's post-punk and free-jazz scenes, performing with Laswell and Maher as Massacre. The trio experimented heavily with rhythm, time signatures and tone. As Frith put it: "the group was a direct response to New York. It was a very aggressive group, kind of my reaction to the whole New York rock club scene."
Killing Time was the band's only studio album before disbanding for nearly 20 years. The group eventually reforming in 1998 with Charles Hayward replacing Maher on drums and further recording three more albums.
In addition to the original album, the 2016 reissue of Killing Time includes 8 bonus tracks recorded live between '80 and '81. Expected to ship on 5th January 2017, listen to the title track:
https://www.youtube.com/watch?v=yxGRJ5n0CYI