Published on
November 9, 2016
Category
News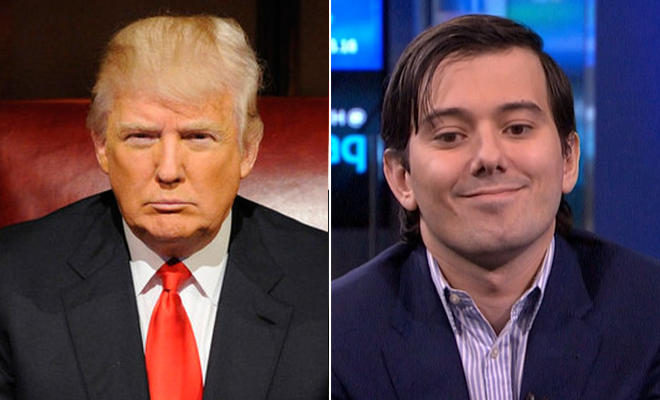 Put your money where your mouth is.
Before the US election result was announced, hated Pharma-boss Martin Shkreli vowed to share the one-of-a-kind Wu-Tang Clan album, which he bought for $2 million last year, if Donald Trump was elected President of the United States. He also promised to release "unheard" material by Nirvana and the Beatles.
Following Trump becoming President-elect, Shkreli has partly fulfilled his promise, sharing snippets from Once Upon a Time in Shaolin via Periscope. Sounds clips from the album have found their way onto YouTube.
Shkreli, who made the pledge to encourage support for Trump, had previously said he'd break the Wu-Tang album were Hillary Clinton to win.
We're yet to see if the unreleased Nirvana and Beatles recordings will surface.
If Trump wins, my entire unreleased music collection, including unheard Nirvana, Beatles, and of course, Wu-Tang, comes out, for free.

— Martin Shkreli (@MartinShkreli) October 27, 2016
LIVE on #Periscope: Wu Tang https://t.co/dTE37vagWf

— Martin Shkreli (@MartinShkreli) November 9, 2016