Published on
April 19, 2016
Category
News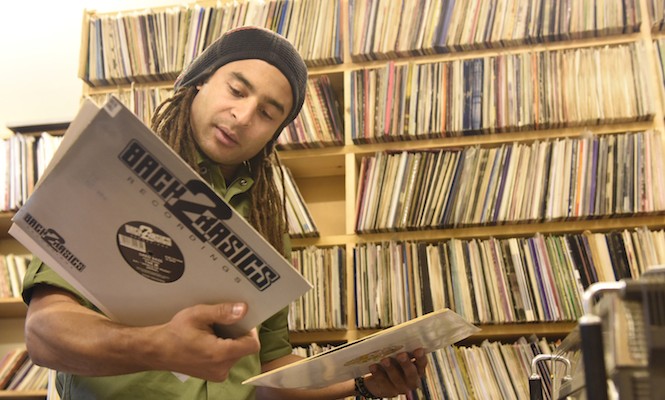 Mala teases forthcoming Peruvian-dubstep album.
In 2012, Gilles Peterson invited DMZ founder and general dubstep guardian Mala to soak up Cuban vibes and turn the results into Mala In Cuba. Four years on, Mala is back on Brownswood with his follow-up LP Mirrors.
For this second album, Mala ventured to Peru, visiting Lima along with Cusco and the Sacred Valley just outside of the capital. Over the course of a month, he was exposed to an admixture of folk sounds, from local Afro-Peruvian percussionists and grassroots tap dancers to music from the mountains and Andean sopranos.
"It all goes back to the roots and the rhythms and I related instantly," says Mala. "That primal rhythm is in all of us."
The project promises to build a bridge from Croydon to Lima via Mala's laptop, linking tradition Peruvian instrumentation with heavier fare and low-end rumble.
Due on 10 June, Mirrors will be released as a limited edition triple vinyl box set, as well as on regular vinyl, CD and digital. Listen to lead track 'Kotos':
Mirrors tracklist:
1. Kotos feat. Asociacion Juvenil Puno
2. Dedication 365
3. Cusco Street Scene
4. They're Coming
5. Shadows
6. Cunumicita
7. Take Flight
8. The Calling
9. Inga Gani
10. Looney
11. Markos Swagga
12. Zapateo feat. Colectivo Palenke
13. Sound of the River feat. Sylvia Falcón
14. 4 Elements