Published on
March 2, 2016
Category
News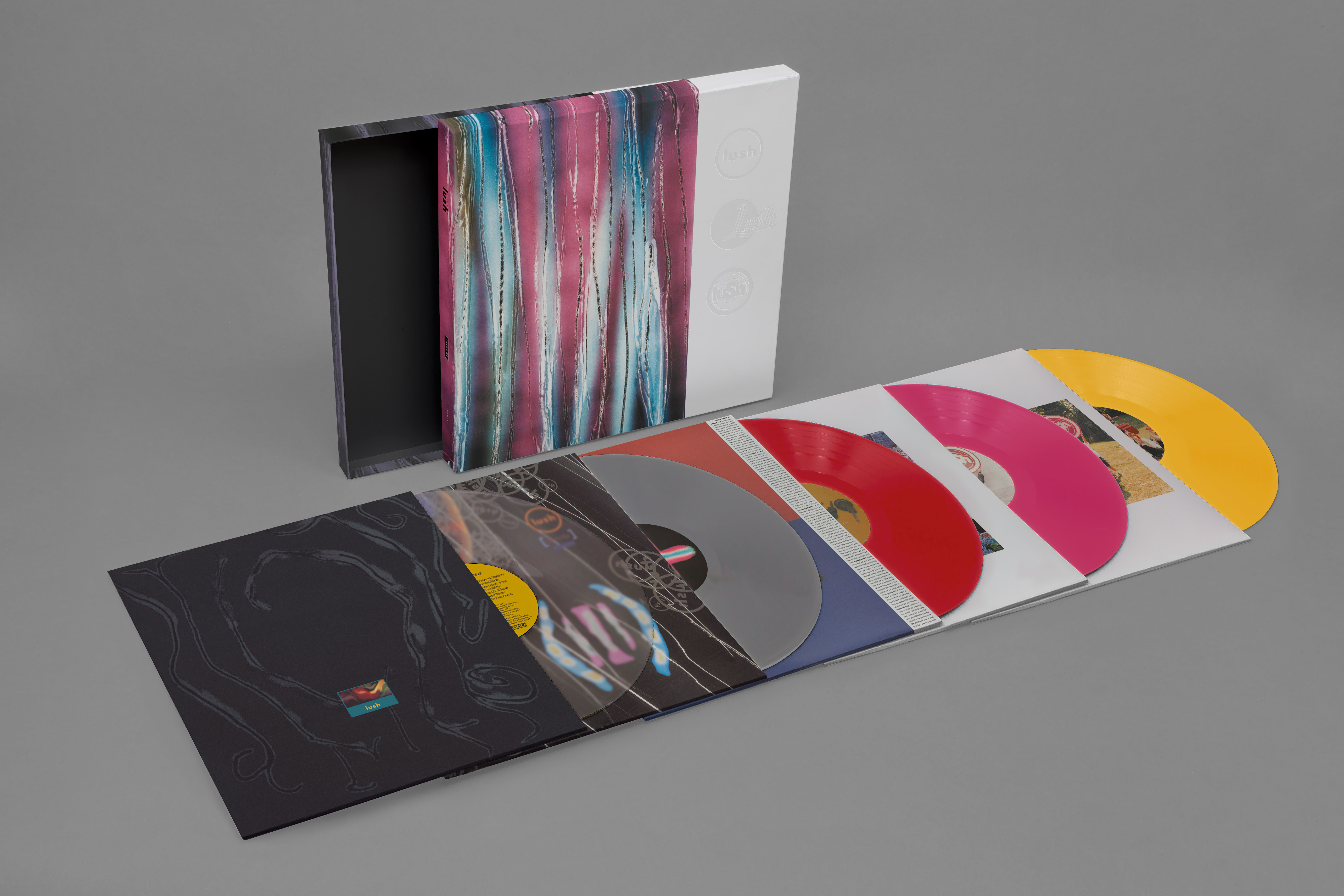 '90s shoegazers prep deluxe retrospective.
Last year, Lush announced they would reunite for a series of concerts and later revealed they were working on new music in the form of a then-untitled EP.
To mark their return, the group have announced the release of a limited five-LP box set, collecting five records released between 1990 and 1996 on 4AD.
A Record Store Day exclusive, the release features long out-of-print albums Spooky, Split and Lovelife and the singles compilations Gala and Topolino. This is the first time Topolino is being issue on vinyl.
Each record is pressed on to a different colour of vinyl, housed within a laminated box as designed by long-time associate and former v23 collaborator Chris Bigg. Origami drops on 16 April via participating record shops.
Their first record in 20 years, Lush's new EP Blind Spot lands one day earlier on 15 April. Watch 'Out of Control' below and pre-order the 10″ here.