Published on
October 7, 2016
Category
News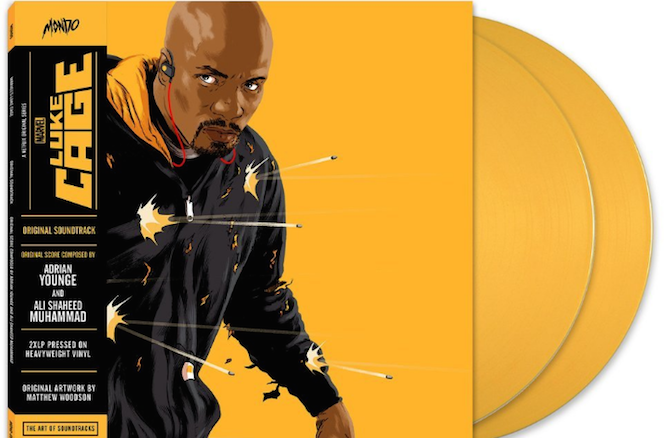 Originally published on FACT
Wonder if the vinyl is bulletproof?
The dusty soundtrack to Marvel's latest Netflix TV show Luke Cage is being released on vinyl today by the kind folks over at Mondo. Produced by A Tribe Called Quest's Ali Shaheed Mohammed and super-producer Adrian Younge, the soundtrack captures the essence of classic blaxploitation scores – think Shaft and Superfly – while adding a backbone of golden age hip-hop that vibes with the show's themes.
Each episode of Luke Cage is named after tracks from pioneering Brooklyn duo Gang Starr, and hip-hop hallmarks are peppered liberally throughout the series – just check that Biggie print in Cottonmouth's office.
Mondo has pressed the soundtrack on 180g "Power Man Yellow" vinyl, and the stunning artwork is by Matthew Woodson. It's set to be released some time today and can be ordered directly from Mondo's website.
Read Next: The 20 best 1970s blaxploitation records