Published on
September 25, 2017
Category
News
The album was thought to have been destroyed in a studio fire.
Serge Gainsbourg and Jean-Claude Vannier's lost soundtrack for French film
Les Chemins De Katmandou has been fully restored and will mark Finders keepers' 100th release.
Read more: An alternative history of music, 10 years of Finders Keepers records
Previously believed to have been completed destroyed in a studio fire, the master tapes were recently found by Jean-Claude Vannier, in a suitcase owned by friend and copyist Daniel Marechal, following his death.
"After he passed away, his daughter found all of his luggage," explains Vannier. "In one little suitcase she discovered some tapes, with my name," says Vannier. Jean-Claude found "the Holy Grail itself (Les Chemins De Katmandou), as well as some incredible alternate versions of music that later appeared on L'Enfant Assassin Des Mouches".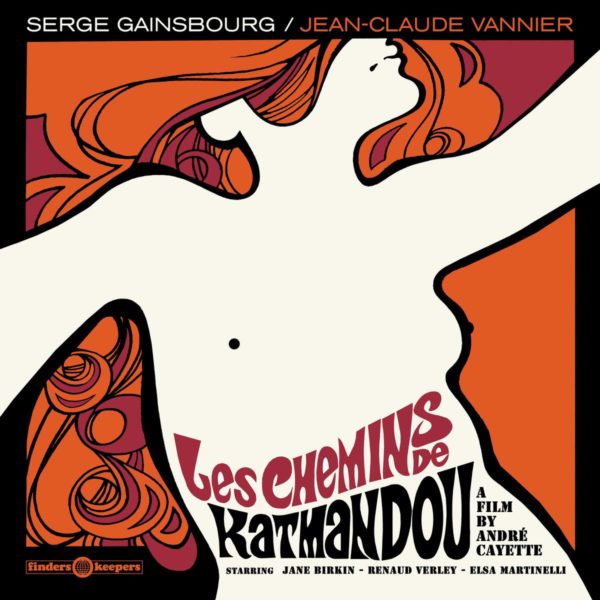 Gainsbourg and Vannier co-wrote, arranged and orchestrated this music exclusively for Les Chemins De Katmandou, "an obscure 1969 "Smacksploitation" Jane Birkin vehicle, which tracks the heroin trail, from the Mai '68 student riots to free-loving Nepalese hippie communes, complete with a corrupt cameo from a moustachioed Serge Gainsbourg bad-guy."
"Comprising Vannier's signature recipe of thick plucked bass lines, close-mic'ed drums, biting Clavinet and Eastern influenced strings and percussion (and a sprinkling of subtle traditional French instrumentation)", the soundtrack captures the early stages of Vannier and Gainsbourg's unique creative partnership.
Head here to pre-order a copy ahead of its 20th October 2017 release, and listen to the opening title track below.